'The best I've ever seen in my life': AB de Villiers picks Virat Kohli over Sachin Tendulkar for this reason
AB de Villiers was asked to choose between Sachin Tendulkar and Virat Kohli. Here is how the South African answered the tough question, in a chat on Instagram
Bengaluru: It is always difficult for any cricketer to make a choice between two greats of the game from different eras. South African superstar AB de Villiers too was put in such a situation when he had to pick between Sachin Tendulkar and Virat Kohli.
Also read: 'Just bat and shut up', Kesrick Williams told Virat Kohli
How did he tackle this question? Read on to find out his comments and explanation.
Also read: AB de Villiers' 'most precious' memory with Virat Kohli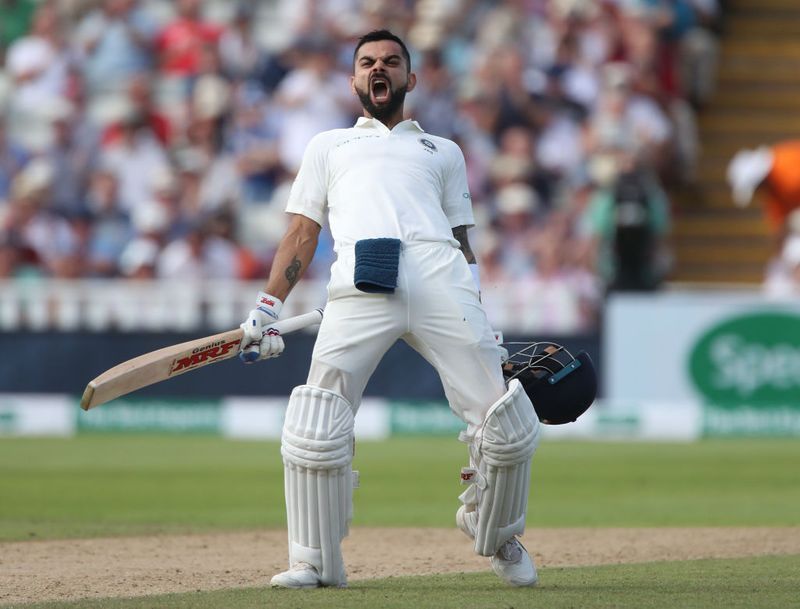 In an Instagram live chat with former Zimbabwe cricketer-turned-commentator Pommie Mbangwa on Sports Hurricane, De Villiers was asked to answer this tough question.
The South African, who is Kohli's teammate at IPL franchise Royal Challengers Bangalore (RCB), started off, "Oh, Sachin or Virat? Good question (laughs)."
Also read: Virat Kohli says AB de Villiers 'most loved' international cricketer ever in India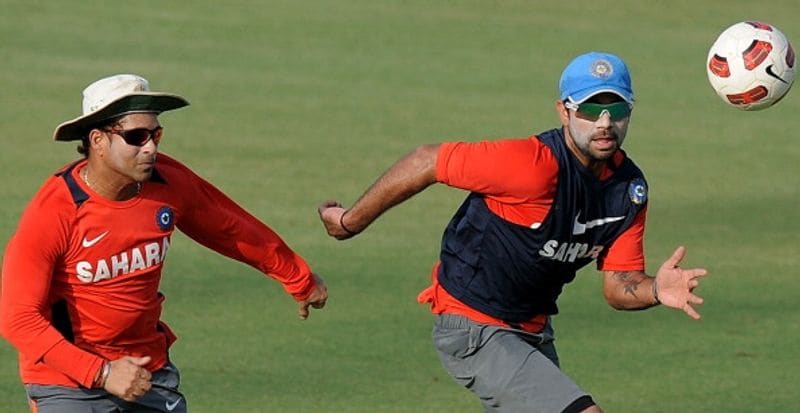 He continued, "Sachin for both (him and Kohli) of us is like a role model. The way he stood out back in the day in his era and the things he achieved and with the grace he did all of that, it's a great example for everyone. So, for Virat and myself."
Also read: Virat Kohli, AB de Villiers pick India-South Africa ODI XI
Further, De Villiers stated why he was picking Kohli for one aspect of the game. He explained, "I think Virat will also say that he's (Tendulkar) the main guy, he's the dude. He set the standards for us, for guys like us to go and follow. When it comes to... personally for me, especially in a chase I'd say Virat is the best I've ever seen in my life. There's no-one that beats him when it comes to... the opposition scores 330 runs and you've got to go chase it down. Good luck."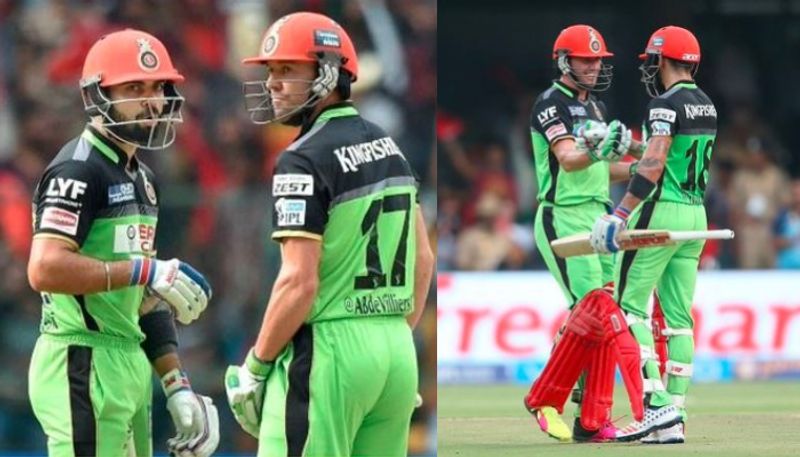 The 31-year-old Kohli holds the record for most runs in successful run chases in ODIs. He averages 96.21 with 22 hundreds and 22 fifties in 86 innings (89 matches). He has scored 5,388 runs in successful run chases.
Overall, Kohli has accumulated 11,867 runs in ODIs with 43 hundreds and 58 half-centuries at an average of 59.33.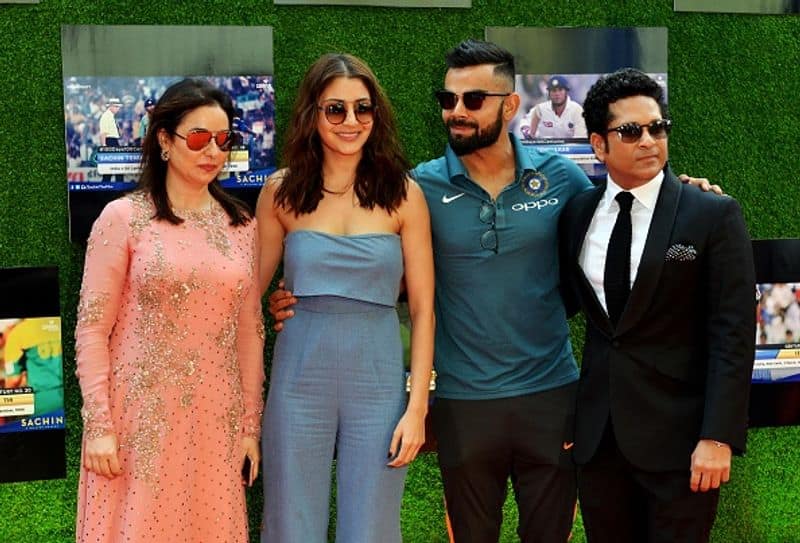 Describing Tendulkar as "amazing" in all formats of the game, De Villiers opted to "sit on the fence" and did not pick who is better between Tendulkar and Kohli.
"Sachin was amazing in all formats, all situations but Virat tops him there when it comes to chasing under pressure. For me that's where I rate sportsman, when it comes to tennis, golf... the Tiger Woods of the world. When the heat is really on them, you feel like your whole body is numb, but he (Kohli) stands up and he does amazing things. That's what Virat does under pressure. But when it comes to longevity of a cricketer... Sachin. I think I am goint to sit on the fence, Pommie. I think it is the wise decision," the former South African captain said.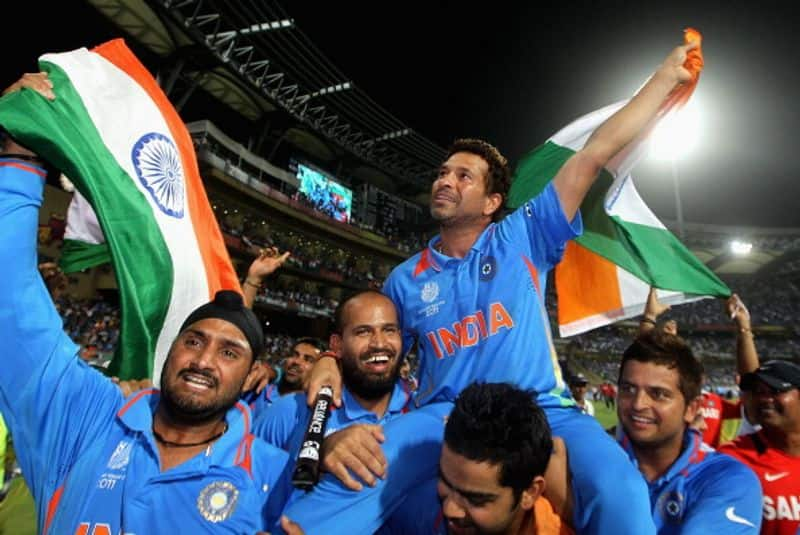 Tendulkar holds many records in international cricket. He played the game for 24 years, 1989 to 2013. He featured in a world record 200 Tests and 463 ODIs besides playing a lone T20I. He is the only batsman to have scored 100 international hundreds. India captain Kohli too has shattered several records, he has so far hit 70 tons in international cricket.
Last Updated May 12, 2020, 1:56 PM IST