'As a father you need to do everything': Sachin Tendulkar gives son Arjun a haircut (Video)
Sachin Tendulkar, with 'salon assistant' Sara gave a haircut to son Arjun during the coronavirus lockdown. Sachin shared the video on Instagram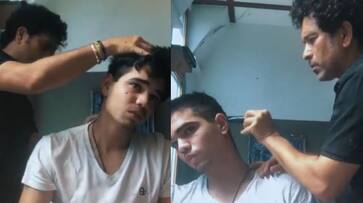 Mumbai: Batting legend Sachin Tendulkar was seen in a new avatar during the lockdown due to the coronavirus (COVID-19) pandemic. The former India captain turned a hairstylist for his son Arjun Tendulkar with the help of daughter Sara.
Due to the restrictions during the lockdown, salons, barber shops have remained shut in Mumbai and other places in the country. This decision has been taken by various state governments to contain the spread of the virus.
Watch: Anushka gives 'beautiful haircut' to Kohli
Many have let their hair grow while others have decided to take help from their family members to get a haircut. Now, Sachin has taken up a new role. He said that as a father "you need to do everything" and shared a video of him giving son Arjun a haircut.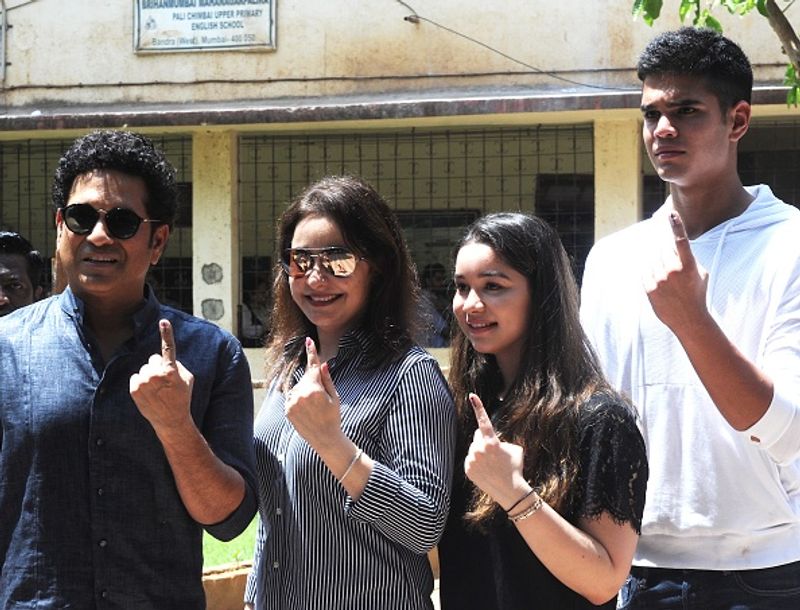 "As a father you need to do everything, be it playing games with your kids, gyming with them or for that matter cutting their hair. However the haircut turns out you'll always be handsome @arjuntendulkar24 Special thanks to my salon assistant @saratendulkar (sic)" Sachin wrote on Instagram with the video.
Watch: Virat Kohli's weightlifting training
Earlier, India cricket team captain Virat Kohli had got a haircut from his wife Anushka Sharma. The video of the same was shared on Instagram.
Last Updated May 20, 2020, 11:05 AM IST