'Quarantine or jail': BJP MP Gautam Gambhir warns offenders amid lockdown due to coronavirus
BJP MP Gautam Gambhir has warned offenders of jail amid a lockdown in India due to the novel coronavirus (COVID-19)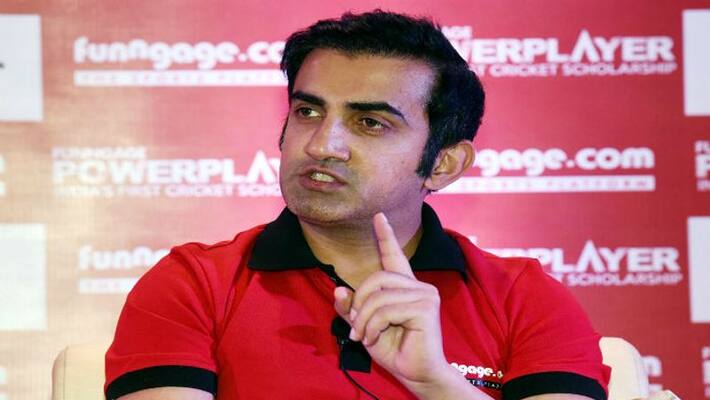 New Delhi: Former India opening batsman Gautam Gambhir has called for strict action against those who come out of their homes despite a lockdown being announced due to the novel coronavirus (COVID-19) pandemic.
On Sunday (March 22), Indians observed "Janta Curfew" and stayed indoors. However, there were some who ventured out of their homes. "Janta Curfew" was an appeal made by Prime Minister Narendra Modi and it received a massive response.
Also read: Suresh Raina blessed with baby boy
Gambhir, who is a BJP MP, took to the micro-blogging website Twitter to warn people against coming out of their homes. He asked the offenders to choose between "quarantine or jail".
Also read: Rohit Sharma takes a dig at ICC
"You will also go and take your family too! Quarantine or jail! Do not be a threat to the whole society and stay at home! The battle is not with jobs and business, but with life! Those who provide essential services should not be disturbed. LOCKDOWN !!!! Follow Jai Hind," Gambhir tweeted on Monday (March 23).
Coronavirus cases in India have crossed 400 with eight deaths reported so far.
Last Updated Mar 23, 2020, 6:05 PM IST