Rohit Sharma takes a dig at ICC over 'best pull shot' tweet
ICC's tweet on 'best pull shot' was not liked by India batsman Rohit Sharma as he questioned it. He found support from Harbhajan Singh and many fans on Twitter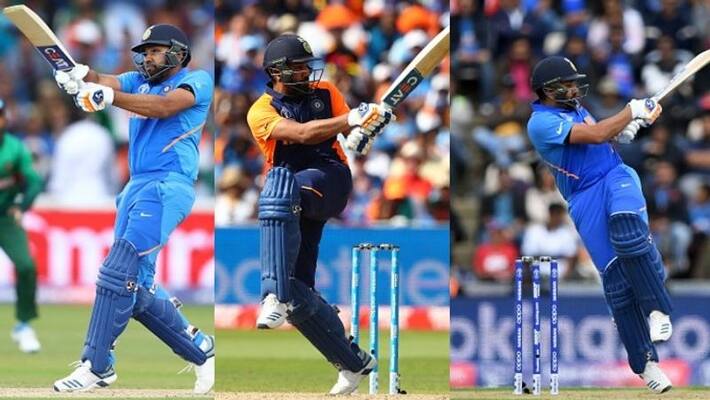 Mumbai: With all cricketers staying at home due to the outbreak of the novel coronavirus (COVID-19), many are posting videos of what they are doing in these trying times.
Cricket's world governing body International Cricket Council (ICC) is posting old videos and photographs to keep the fans engaged on social media. On Sunday (March 22), it posted four pictures with the caption, "Which batsman, past or present, has the best pull shot, in your opinion?"
Also read: Yorkshire fulfill Sachin Tendulkar's wish
ICC's tweet including pictures of West Indies legend Sir Vivian Richards, former Australia captain Ricky Ponting, Indian skipper Virat Kohli and Herschelle Gibbs of South Africa.
Also read: Mahela Jayawardene lauds Malayalis
Rohit did not like the twee from ICC and asked, "Someone's missing here ?? Not easy to work from home I guess." This response received a thumbs up from cricket fans as well. Indian off-spinner Harbhajan Singh too felt Rohit has best pull shot. He said Rohit and Ponting are the best when it comes to pull shots.
The Mumbai right-hander has shown the world how he can play the pull shot. He has been one of the best in limited formats. The 30-year-old is the only batsman in history to smash three double hundreds in ODIs.
Due to the outbreak of coronavirus across the globe, all cricket matches have been suspended. The BCCI deferred the 13th edition of the Indian Premier League (IPL 2020) till April 15.
Last Updated Mar 23, 2020, 10:55 AM IST