PM-CARES Fund: Suresh Raina donates to help India fight coronavirus; PM Modi says 'that's a brilliant fifty'
Suresh Raina tweeted that he is donating Rs 31 lakh for PM-CARES Fund as India fights coronavirus (COVID-19) pandemic. In total, he donated Rs 52 lakh. PM Narendra Modi appreciated Raina and said, 'that's a brilliant fifty'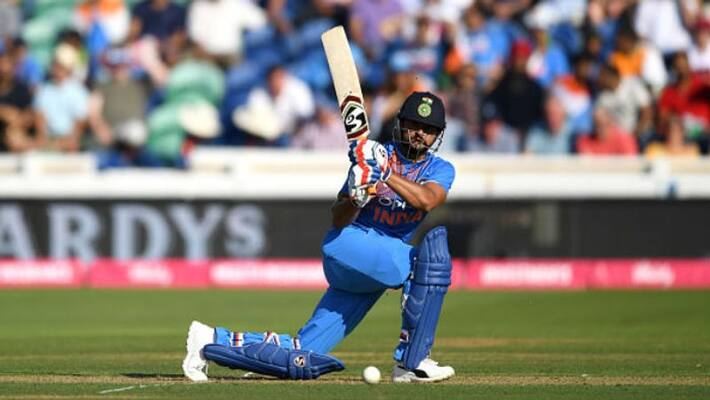 Bengaluru: India and Chennai Super Kings (CSK) batsman Suresh Raina has donated Rs 31 lakh to PM-CARES Fund on Saturday (March 28) to fight the novel coronavirus (COVID-19) pandemic.
On Saturday, Prime Minister Narendra Modi announced that PM-CARES Fund was set up. "It is my appeal to my fellow Indians, Kindly contribute to the PM-CARES Fund. This Fund will also cater to similar distressing situations, if they occur in the times ahead. This link has all important details about the fund," PM Modi tweeted.
Also read: Sachin Tendulkar to donate to PM relief fund
"Keeping in mind the need for having a dedicated national fund with the primary objective of dealing with any kind of emergency or distress situation, like posed by the COVID-19 pandemic, and to provide relief to the affected, a public charitable trust under the name of 'Prime Minister's Citizen Assistance and Relief in Emergency Situations Fund' (PM CARES Fund)' has been set up. Prime Minister is the Chairman of this trust and its Members include Defence Minister, Home Minister and Finance Minister," PM's office said in a press release.
Raina took to the micro-blogging website Twitter to announce that he will donate Rs 31 lakh to PM-CARES Fund and Rs 21 lakh to Uttar Pradesh chief minister's disaster relief fund. In total, he has pledged Rs 52 lakh to help India combat coronavirus.
Also read: Suresh Raina, Priyanka blessed with baby boy
"It's time we all do our bit to help defeat #COVID19. I'm pledging ₹52 lakh for the fight against #Corona (₹31 lakh to the  PM-CARES Fund & ₹21 lakh to the UP CM's Disaster Relief Fund). Please do your bit too. Jai Hind!#StayHomeIndia @narendramodi @PMOIndia @myogiadityanath (sic)," Raina tweeted.
The 33-year-old Raina recently became a father of a baby boy. He and his wife Priyanka welcomed their second child. They have a daughter named Gracia. The left-handed batsman has played 18 Tests, 226 ODIs and 78 T20Is for India.
Last Updated Mar 28, 2020, 6:38 PM IST