Coronavirus: Sachin Tendulkar to donate money to Prime Minister's National Relief Fund
Sachin Tendulkar has joined other sportspersons to help India in the fight against the novel coronavirus (COVID-19). Tendulkar is donating money to PM relief fund and also Maharashtra CM relief fund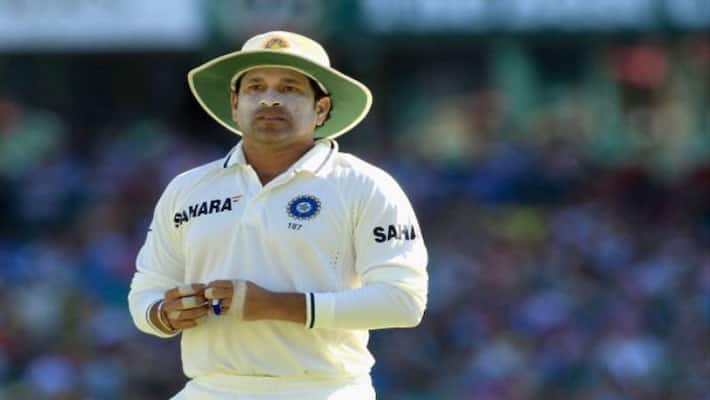 Bengaluru: Batting legend and former India captain Sachin Tendulkar is donating Rs 25 lakh to Prime Minister's National Relief Fund (PMNRF) as the country fights against the novel coronavirus (COVID-19) pandemic.
Also read: Sachin Tendulkar speaks on PM Modi's 'Janta Curfew'
Tendulkar, during his playing days and after retirement, has often chosen to do charity without publicity. For a long time he has been supporting Apnalaya NGO. Now too the "God of cricket" has chosen to not publicise his contributions for coronavirus relief works.
Also read: Pathan brothers donate face masks
According to a report in Mumbai Mirror, a source revealed about Tendulkar's contribution, which is Rs 50 lakh. Rs 25 lakh is to go to Prime Minister's National Relief Fund (PMNRF) while another Rs 25 lakh is for Chief Minister's Relief Fund in Maharashtra.
(Click here to donate to PM's relief fund)
"He does not want to speak, he regularly contributes to relief funds during calamities," the source told the newspaper on Friday (March 27).
Also read: MS Dhoni donates Rs 1 lakh
Recently, Tendulkar, who is a former Rajya Sabha MP, had taken part in a cricket match to raise funds for Australians affected by bushfires. He played with Brian Lara, Ricky Ponting, Brett Lee and other former players, in Sydney.
"This is an alarming situation, it's catastrophic — that's an understatement. You see the number of lives it has affected, not only humans but also wildlife which sometimes people don't talk about. That is equally important. I'm so happy I'm here in whatever way to support the cause, to raise money," the 46-year-old had said.
Also read: MP Rajeev Chandrasekhar releases Rs 2 crore from MPLAD funds
On his Twitter account, Tendulkar regularly urges people to stay at home and stay safe amid the spread of coronavirus. He also shared a video of how to wash hands and keep the virus at bay.
There are others sportspersons too who have contributed for coronavirus relief works. Sourav Ganguly, Irfan Pathan, Yusuf Pathan, Laxmi Ratan Shukla have supported. MS Dhoni too has contributed Rs 1 lakh to help daily wage workers in Pune.
In 2003, Tendulkar had said why he prefers not to talk about his charity work. At the time, he spoke about it for the first time, in Bengaluru.
"I have been involved with Apnalaya in Mumbai for more than seven years now. I sponsor 200 kids every year for their schooling, clothing, tuition and travel. I never wanted to publicise this and what was the sole reason I had kept it under wraps. But now I think it's time for me and the rest to let the people know," Tendulkar, who played in a world record 200 Tests and 463 ODIs, had said.
Last Updated Apr 3, 2020, 8:33 PM IST