Liquor sales amid coronavirus lockdown: MS Dhoni-led CSK have 'sweet sambar' response to Bengaluru's 'win'
IPL franchise Chennai Super Kings (CSK) have spoken about massive liquor sales in Karnataka amid the coronavirus lockdown. This is what the MS Dhoni-led Chennai side said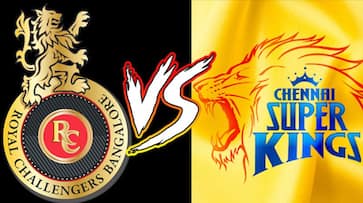 Bengaluru: Amid the nationwide lockdown due to the coronavirus (COVID-19) pandemic, liquor shops reopened in Karnataka and other states on Monday (May 4) bringing joy to tipplers. But Tamil Nadu government is yet to give a go-ahead to liquor outlets to pull up their shutters.
After Karnataka witnessed massive sales of liquor on Monday, the state government said it had witnessed sales of liquor worth Rs 45 crore (8.5 lakh litre of India Made Liquor (IML) and 3.9 lakh litre of beer) on the first day. The shops were closed since March 25 due to the lockdown in the country.
Also read: Sakshi explains how IPL 2020 is 'being played' in MS Dhoni's garden
As there was banter between Bengaluru and Chennai with respect to liquor sales, Indian Premier League (IPL) franchise Chennai Super Kings (CSK) jumped into it chatter and said they were happy to lose this match even before it started.
Also read: Two-part exclusive interview with Irfan Pathan
"So much chatter about Chennai competing with Bangalore vis-à-vis liquor sales. With the latest announcement, we are glad we lost that match even before it began, for battles in the present universe are more important. #COVID #TASMAC," CSK's official Twitter handle wrote today (May 5). On Instagram, they wrote, "Let's toast a sweet little cup of Sambhar instead! #COVID #TASMAC (sic)."
There were many comments to this post both on Twitter and Instagram. Netizens saw the funny side of it while others appreciated CSK for posting a positive message concerning the society.
There is intense rivalry on the field when it comes to cricket matches between Karnataka and Tamil Nadu. It is the same in IPL when Royal Challengers Bangalore (RCB) and CSK face off. This year's IPL, however, has been suspended indefinitely due to the coronavirus. Fans are hoping that IPL 2020 takes place later this year.
Tamil Nadu government, however, said it had still not decided when to reopen liquor shops in the state. It said, "The date of the opening will be announced later."
However, earlier on Monday, it had said liquor shops would be reopened on May 7. "Since neighbouring states like Karnataka and Andhra Pradesh have already ordered functioning of liquor shops, a large number of people living in the border areas are going to the liquor shops in the neighbouring states. A lot of difficulty is being faced in controlling the movement of such people. Considering this, Tamil Nadu government has decided to open the TASMAC (Tamil Nadu State Marketing Corporation) shops from May 7."
Last Updated May 5, 2020, 2:27 PM IST