IPL 2020: 12 things to know as BCCI awaits government nod
Here is the latest update on IPL 2020 as the ICC postponed the T20 World Cup due to the coronavirus (COVID-19) pandemic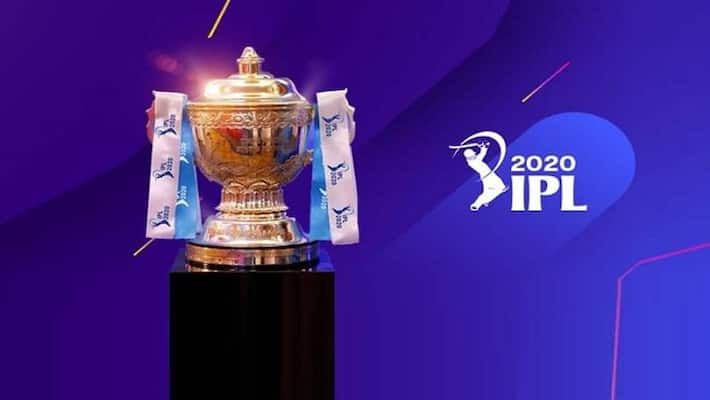 Bengaluru: The postponement of the ICC T20 World Cup in Australia has opened a window for the Indian Premier League (IPL 2020). And, the cash-rich Twenty20 league could be held in the United Arab Emirates (UAE).
On Monday (July 20), the International Cricket Council (ICC) decided to put off this year's T20 World Cup due to the coronavirus (COVID-19) pandemic. Now, the Board of Control for Cricket in India (BCCI) is preparing itself to host IPL 2020.
Also read: Exclusive - From sleeping in graveyard to Team India, Raghu's incredible story
IPL Governing Council (GC) chairman Brijesh Patel said the board will shift the tournament to UAE and will be played between September and November. However, the venue and dates are still not confirmed.
Also read: Two-part exclusive interview with Daryl Harper
The BCCI has to get the Indian government's approval. Also, the United Arab Emirates Cricket Board is yet to make any official comment.
Here is what we know so far about IPL 2020 (12 things to know)
1. IPL 2020 to be played in UAE (Dubai, Abu Dhabi and Sharjah) subject to Indian government's nod
2. UAE cricket board (Emirates Cricket Board, ECB) yet to make any official statement on IPL 2020
3. So far, only IPL GC chairman Brijesh Patel has spoken about IPL 2020
4. BCCI president Sourav Ganguly has not commented on the league
5. Due to the postponement of ICC T20 World Cup in Australia, IPL has got a window
6. IPL 2020 was earlier scheduled to be played in March, April this year. However, due to the coronavirus, it was postponed indefinitely
7. It is still not clear whether spectators will be allowed at stadiums in the UAE
8. One thing which is certain is that India will not host IPL 2020
9. According to Brijesh, IPL 2020 will see a full tournament being played, with 60 matches
10. Earlier, in 2014, UAE had hosted IPL matches, due to the general election in India
11. The last year's IPL was won by Mumbai Indians (MI). And they could feature in the first match of IPL 2020
12. The final decision on IPL host, schedule will be confirmed when the Governing Council meets
Also watch: We know India is battling enemies like the dreaded Covid-19 & a conniving China. But there is a bigger enemy, and that one lies within.
Find out more in #TheNewsableDecipher
Last Updated Jul 22, 2020, 11:24 AM IST