IPL 2020: 'Will just sit by the phone and get ready to play', says RCB player
IPL 2020 has been deferred till April 15 due to coronavirus (COVID-19) and this RCB player is waiting to hear some news about the league. Will the Twenty20 tournament get underway?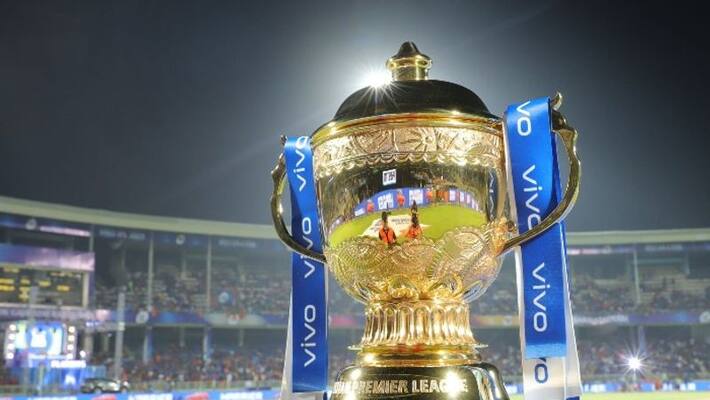 Bengaluru: The 13th edition of the Indian Premier League (IPL) has been deferred till April 15 due to fears over coronavirus (COVID-19). There is still uncertainty over when the cash-rich Twenty20 tournament will start. A Royal Challengers Bangalore (RCB) player is waiting to hear from the franchise about the start of the league.
Australian fast bowler Kane Richardson, who was tested for coronavirus, said he is waiting to hear about IPL 13. Richardson's test results turned negative and he is back home with all cricket put on hold due to the spread of coronavirus.
Photos from Glenn Maxwell's Indian style engagement
Speaking to Cricket Australia's (CA) website on Tuesday (March 17), Richardson said, "We're just waiting to hear (about IPL 2020). A lot of the blokes have opinions – 'it's going to get cancelled', this and that – but again it can change in a day or a week, so I'll just sit by the phone and get ready to play for the 15th at the moment – that's what I'm thinking."
Also read: 'Lessons from Rahul Dravid' to fight coronavirus
Richardson, who was bought by RCB for Rs 4 crore at the players auction in December 2019, added, "(The Australia squad) were all sitting around chatting about it. It's happened out of nowhere. A lot of us were going to be away from now till the end of the IPL, so to now be sitting at home with absolutely no idea when the next game of cricket is going to be for any of us, just shows how quickly this has grown.
Also read: Rohit Sharma's message on coronavirus
"Even a week ago we were flying back from South Africa and there was no thought of coronavirus at all in the air or when we got back to the airport.
"It's hard to believe we're sitting here at home with everything being cancelled but when you watch the news and see what's going on in the world, it's definitely the right call.
"I think the main issue that a lot of boys had was travelling away from home and if you happen to catch it, you're stuck in a hotel room for two weeks. That's the sticking point I reckon a lot of the guys were uncomfortable with."
RCB have postponed their training camp in Bengaluru. It was to start on March 21. The Board of Control for Cricket in India (BCCI) is comptemplating a truncated IPL after April 15.
Last Updated Mar 17, 2020, 12:56 PM IST