Coronavirus outbreak: This man shows world how you can fight COVID-19 with lessons from Rahul Dravid
What lessons can you learn from India's batting legend Rahul Dravid in order to deal with coronavirus. Here is a Twitter user who has told the world what to learn from Dravid over stopping the spread of COVID-19. Don't miss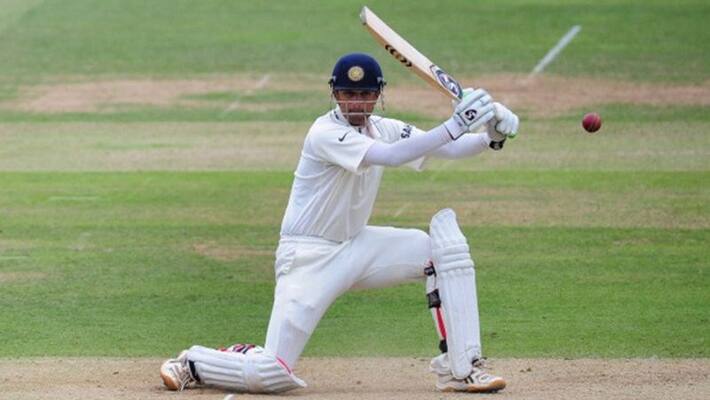 Bengaluru: Amidst the fears over the spread of coronavirus across the globe, a cricket fan has used his creativity to tell the world how to deal with the current worse situation using batting legend Rahul Dravid's way of cricket career.
Due to fears of coronavirus (COVID-19), sports world has come to a standstill. Many events across the world have been either postponed or cancelled. In India, the Board of Control for Cricket in India (BCCI) has deferred the 13th edition of the Indian Premier League (IPL) till April 15.
Also read: Rohit Sharma posts video message over coronavirus threat
Also, the Indian cricket board called off the India-South Africa ODI series after the opening game was washed out in Dharamsala. The last two matches in Lucknow and Kolkata were cancelled due to coronavirus.
In India, more than 100 people have tested positive for coronavirus. Over 1,80,000 have been affected across the world.
Also read: Virat Kohli's message for fans over coronavirus
Indian cricketers including captain Virat Kohli and vice-captain Rohit Sharma have urged people to stay safe and take precautions to stop the spread of the virus.
In these trying times, an Indian Twitter user has created a thread where how we can learn from "The Wall" Dravid to keep coronavirus away.
Also read: IPL 2020 to be a truncated one, hints Ganguly
He first tweeted, "How to fight Coronavirus: Lessons from Rahul Dravid. (A thread)". This was accompanied with a picture of Dravid celebrating one his Test centuries.
This thread goes on to tell netizens how to deal with virus, using Dravid analogy. His next tweet is "The best way to avoid danger is to keep a distance". Here, he shows Dravid leaving a ball outside the offstump. What he means is better to avoid contact with people, "social distancing".
Next comes a picture of Dravid taking a diving catch in slips. Sagar has captioned it as "It's important to have a clean and safe pair of hands". To avoid coronavirus threat, washing of hands with soap, using sanitiser, is important.
After this comes how patience is important. He has used the image of VVS Laxman and Dravid returning to the pavilion after that epic day in Kolkata in 2001 against Australia. On that day, India did not lose a wicket the entire day with Laxman and Dravid adding 335 runs in 90 overs. "Don't Panic. You can overcome the worst of the situations with patience," Sagar wrote.
The adage, "Tough times don't last, tough men do" is used with the partnership graphic from an India-England Test in 2011 where Dravid stayed till the end and had partnerships for all wickets after opening batting at The Oval. India were bowled out for 300 in 94 overs in that Test with Dravid remaining unbeaten on 146.
"Be ready to work from a different place when needed". This is to explain the current situation where most of the people are working from home. Dravid had to take up wicketkeeping. He was not a regular stumper but mastered the art to help the team's cause.
Dravid, as a stand-in captain, had declared when Sachin Tendulkar was batting on 194 against Pakistan in a Test. This picture has been used to drive the point of putting team goals over individual ambitions. "Call back your team members from offsite when you think the time is right, without worrying about someone's personal milestones".
The creative thread ends with an image of Dravid and Prithvi Shaw holding the ICC Under-19 World Cup trophy in 2018. "When you have mastered the art, teach others. (Fin.)". This indicated how after learning, you can help others.
Dravid was the coach of the India Under-19 team and helped the side win the World Cup. Now, Dravid is the head of the National Cricket Academy (NCA) in Bengaluru.
Last Updated Mar 17, 2020, 11:13 AM IST