T20 World Cup 2021: If New Zealand loses to Afghanistan, questions will be raised, warns Shoaib Akhtar
Shoaib Akhtar is hoping for India to qualify for the 2021 ICC T20 World Cup semis in the hope of an India-Pakistan final. However, he fears that New Zealand losing to Afghanistan to aid India could cause a social media backlash.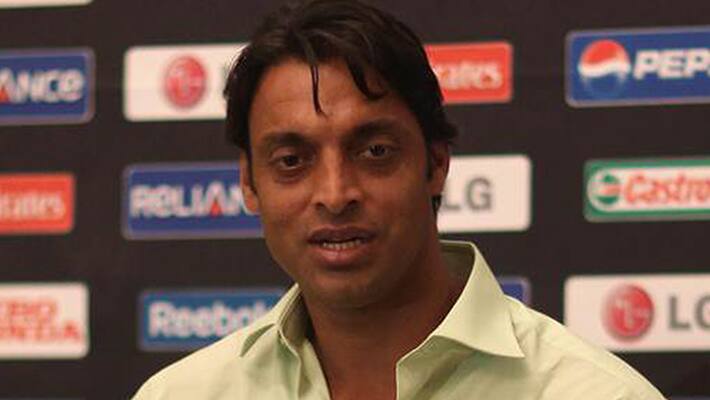 Former champion India has made a solid comeback to the ICC T20 World Cup 2021 in the United Arab Emirates (UAE). Having lost its initial two games to arch-rival Pakistan and New Zealand, it has managed to script convincing wins against Afghanistan and Scotland to stay in the fray for the semis.
ALSO READ: T20 World Cup 2021 - Indian prayers with Afghanistan as semis hopes hinge on New Zealand defeat
However, its fate still hinges on New Zealand, as it has to lose its final Super 12 game to Afghanistan on Sunday. It would significantly bolster India's chances, as a win against Namibia would be enough to see it through. But, if the Kiwis manage to get past the Afghans, it is all over for the Indians.
ALSO READ: T20 World Cup 2021: Australia virtually seals semis berth with win over Windies, fate hinges on South Africa
Speaking on the same, legendary former Pakistani speedster, Shoaib Akhtar has stated that he would be rooting for India to qualify in the semis. It could possibly set another mouth-watering final against Pakistan, where he would be hoping for another Pakistan win. However, he also warned that if NZ loses to the Afghans, questions could be hurled at the former.
ALSO WATCH: Is this the last time Chris Gayle will play for West Indies? 'Universe Boss' drops hints
Speaking on his YouTube channel, he said that he had earlier warned about India's chances of staying alive in the remaining matches. However, he also warned Pakistan not to be complacent with the semis berth and should defeat Scotland in the final game to ensure a top-spot finish in the table.
ALSO WATCH: T20 World Cup 2021 - This gesture by Virat Kohli after India's win against Scotland will melt your heart
About India's chances, he said that it is all in the hands of New Zealand, as a loss against Afghanistan would heavily help India. But, he went on to add that the NZ defeat would become a trending topic, especially in Pakistan, as sentiments in the country are running high against the side.
ALSO READ: T20 World Cup 2021: Social media rejoices as India demolishes Scotland within 7 overs to boost semis chances
He believed that NZ is a far better side than Afghanistan and is a sure-shot favourite to see through the latter. Notwithstanding, he warned that if it goes the other way around, social media would be on fire and controlling it would be out of hands.
Last Updated Nov 6, 2021, 9:23 PM IST