Ex-BCCI boss Sourav Ganguly set to rejoin Delhi Capitals as Director of Cricket; sparks meme and joke fest
Former BCCI president Sourav Ganguly will reportedly return to the Indian Premier League (IPL) as Director of Cricket with the Delhi Capitals in the upcoming edition.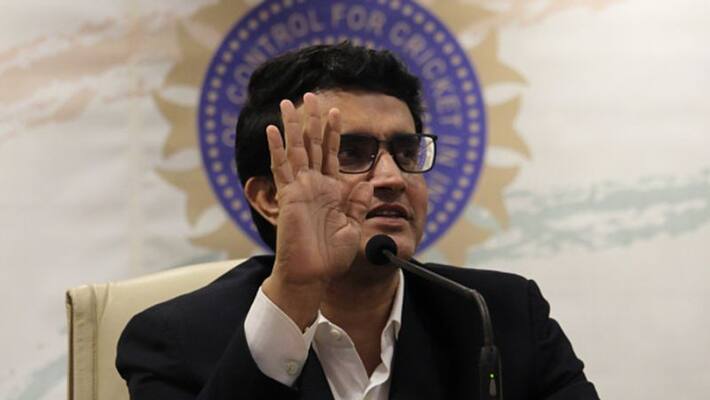 Sourav Ganguly, a former head of the BCCI, will be back in the Indian Premier League (IPL) with the Delhi Capitals in the 2019 season, according to individuals familiar with the situation.
The former India captain, who stepped down from the BCCI president's post in October, will also oversee all the cricket verticals of the franchise along with the ILT20 team Dubai Capitals and the SA T20 league side Pretoria Capitals.
"Yes, Sourav will be back with Delhi Capitals from this year. The discussions and modalities are over. He has worked with the franchise, shares a good comfort level with owners and if he would have worked in IPL, it would have always been with DC," an IPL source tracking the developments told PTI on the condition of anonymity. 
Also read: Jasprit Bumrah added to India's ODI squad for Sri Lanka series after NCA fitness clearance
Whether Ganguly will have any minority stake in the team shared by the GMR and JSW firms could not be established. During his time with the Delhi Capitals in 2019, Ganguly served as their coach.
It is believed that both Ganguly and head coach Ricky Ponting left their mark on the latest auction selections by the Delhi Capitals. With increased diversification, IPL franchise owners are increasingly considering international responsibilities for all well-known figures connected to their various franchises.
"If you look at Gautam Gambhir with Lucknow Super Giants and Durban Super Giants and Mahela Jayawardena with MI Emirates and MI Cape Town along with Mumbai Indians, the roles are becoming diverse as in foreign leagues, you aren't often dealing with same set of players," the IPL source added. 
Although Ganguly and Ponting are two of the best cricket minds, it will be intriguing to see how they work together to ensure that Delhi Capitals perform at their best during the IPL. 
Ponting and Ganguly will face a significant hurdle because regular skipper Rishabh Pant is all but out of the IPL following his horrific car accident last week.
Despite his lacklustre T20 performance, batter-keeper Pant remains one of the major game-changers. Pant, the captain, is replaceable.
Kona Bharat, chosen by Gujarat Titans at the most recent auction, had been released by Delhi Capitals. Sanju Samson (Rajasthan Royals), Ishan Kishan (MI), Wriddhiman Saha (GT), Upendra Yadav (SRH), and KL Rahul (LSG) are all already signed by one side or another, making none of the top-tier Indian white-ball wicket-keepers accessible. Phil Salt, an Englishman, is the only other available skipper in the group.
Also read: CAC Query for Selectors: Succession plan beyond Rohit, potential Test keeper, next big thing from U-19 pool
Following the news of Ganguly's new stint with the Delhi Capitals, Dubai Capitals and Pretoria Capitals, cricket fans took to Twitter to express their views. "Only God knows what perks Delhi Captitals got during Dada's tenure as BCCI President. I am very glad they got rid of him," noted one angry fan, while another added, "DC back to DD era."
"No wonder why Rishabh wasn't dropped from the t20 team even after failing for the nth time, there might have been some strict decision given by @DelhiCapitals mgmt to @SGanguly99," added another Twitter user.
Some fans also shared memes and jokes on the micro-blogging site. Here's a look at the reactions:
(With inputs from PTI) 
Last Updated Jan 3, 2023, 5:11 PM IST