Fans divided after Australia pulls out from Afghanistan ODI series over increasing Taliban curbs on women
Cricket Australia (CA) on Thursday announced it has withdrawn from the upcoming ODI series against Afghanistan, saying it is "unable to proceed" with the fixture amid the Taliban's growing restrictions on women and girls.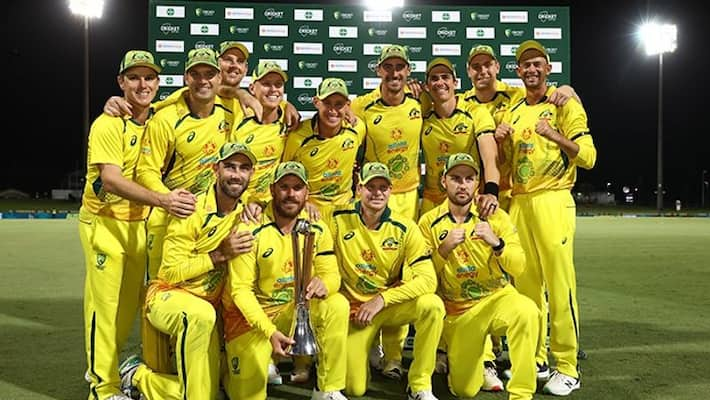 Cricket Australia (CA) announced its withdrawal from the next ODI series against Afghanistan on Thursday, citing the Taliban's increasing restrictions on women and children as the reason.
Also read: 'I do not need these...' Afghan professor tears diplomas on TV against Taliban diktats on women's education
As part of the ICC Super League in the United Arab Emirates in March, Australia was supposed to play Afghanistan in a three-match ODI series. However, after "extensive consultation with relevant stakeholders, including the Australian Government", the CA decided to abandon the fixture.
"Cricket Australia has decided that it is unable to proceed at this time with the upcoming ICC Super League three-match Men's ODI series between Australia and Afghanistan scheduled for the UAE in March 2023," CA said in a statement. 
"This decision follows the recent announcement by the Taliban of further restrictions on women's and girls' education and employment opportunities and their ability to access parks and gyms. CA is committed to supporting growing the game for women and men around the world, including in Afghanistan, and will continue to engage with the Afghanistan Cricket Board in anticipation of improved conditions for women and girls in the country," it added. 
The Taliban promised their rule this time would be kinder than the regime seen in the 1990s, but they have slowly weakened women's rights since regaining control of the war-torn nation in August 2021.
Also read: Taliban orders NGOs to ban female staff for not adhering to Islamic dress code
Women were prohibited from working for non-governmental organisations and enrolling in universities last month (NGOs).
Afghanistan will not have a squad at the inaugural Women's U19 T20 World Cup, which begins on Saturday, as it is the only ICC full member country without a women's team. Australia will forfeit 30 competition points by leaving the game, which will be given to Afghanistan.
However, the points will be of little importance as Australia have already qualified for the ODI World Cup later this year in India.
Cricket fans were left divided after CA's decision to pull out from Afghanistan ODI series. "Just an excuse not to play an ODI series at the heels of the IPL. If they really wanted to take this moral stance, you wouldn't have any AFG players in the BBL, you'd have T20 WC fixtures being boycotted and no pre-assigned FTP arrangements. This is so blatant and ignorant," said one cricket enthusiast on Twitter.
Another added, "Pathetic decision. The Taliban don't care about any sport. The cricket team don't represent the Taliban. They represent the Afghan people, who probably get a little bit of joy from seeing them play. That's who this punishes, not the Taliban."
"Not a wise move, CA; you shouldn't cancel @ICC scheduled series against a growing team because of the actions of their de facto authorities whose restrictions on girls and women's education are condemned by the same players with whom you cancelled to play," added a third user.
A fourth observer noted, "During World Cup, you choose to play against Afghanistan for the two points you needed at the time it was not a problem, and neither were you concerned when Australian troops committed war crimes by killing innocent Afghan civilians."
Also read: US condemns Taliban's decision of barring women from university education in Afghanistan; check details
Meanwhile, some fans applauded Cricket Australia for taking a stand on the issue of the Taliban's increasing restrictions on women. "The Australian Government welcomes @CricketAus's decision to withdraw from the upcoming men's One Day International series against Afghanistan, following the Taliban's increased suppression of women and girls' rights," noted MP Anika Wells.
"A sensible decision by CA. Appalling what is happening in Afghanistan and it will only get worse," said another fan.
Here's a look at some of the other reactions:
(With inputs from PTI)
Last Updated Jan 12, 2023, 12:56 PM IST