Exclusive: On Sachin Tendulkar's birthday, Pakistan's Saqlain Mushtaq pays rich tributes to 'Master Blaster'
In this exclusive interview with Asianet Newsable, former Paksitan spinner Saqlain Mushtaq paid rich tributes to Sachin Tendulkar on the Indian batting legend's 47th birthday. Saqlain thanked Tendulkar, recalled the epic India-Pakistan Chennai Test and also revealed how he had once sledged Tendulkar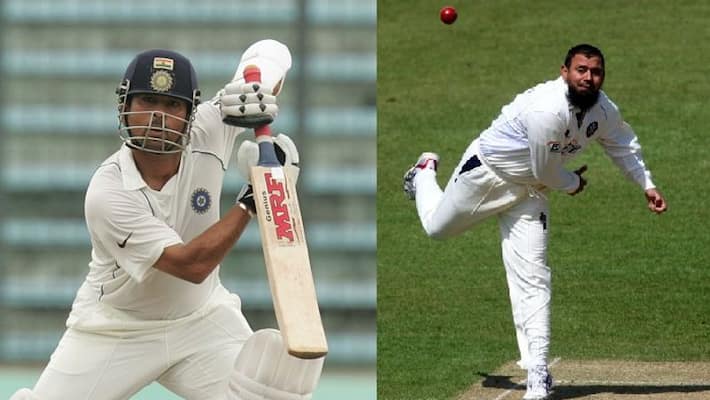 Bengaluru: Former Pakistan off-spinner Saqlain Mushtaq paid rich tributes to Indian batting legend Sachin Tendulkar on his 47th birthday day today (April 24) and thanked the "Master Blaster" for inspiring and entertaining him during his playing days.
Also read: Exclusive - Venkatesh Prasad shares special memories of Sachin Tendulkar
In an exclusive interview with Asianet Newsable, Saqlain said Tendulkar was one of the toughest batsmen he bowled to in international cricket and said the former captain is not just the pride of India but the whole world. He said he considers himself lucky to have played against Tendulkar.
Also read: Exclusive - Sunil Joshi walks down memory lane on Sachin Tendulkar's birthday
"Not just India, but the whole world is proud of Sachin Tendulkar. And, not just Indian people, Pakistani people too love him. He entertained the whole world. We are all praying to God to give him long life with full of health and happiness, and protect him from all the evils," the 43-year-old Saqlain told Asianet Newsable by phone from Pakistan.
"I will say thanks to Sachin Tendulkar for entertaining the whole world and me as well. I learnt a lot whenever I played against him. I learnt about resilience from him. He is my inspiration as well. I learnt a lot from him, as a cricketer, as a human being. My prayers and wishes for him and his whole family. He is the pride of India and all cricket lovers around the world," he added.
Also read: Fans trend #HappyBirthdaySachin on Twitter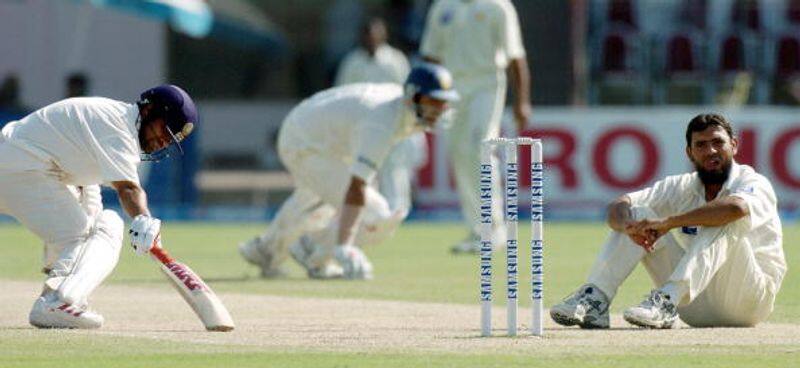 Recalling the epic India-Pakistan Test in Chennai in 1999, Saqlain said he had given up on the match when Tendulkar was picking all his variations. He added that God was in his favour on that day and hence he was able to get Tendulkar's wicket (caught by Wasim Akram after an epic knock of 136) and later his team won by 12 runs. During that innings, Tendulkar had to battle back pain and almost took India to victory.
See 47 pictures to celebrate Sachin Tendulkar's 47th birthday
Saqlain, who took five wickets in the second innings of that Test, recalled, "The way he was playing, at one point, I thought I can't get him out. He was picking everything that I bowled. I went to (captain) Wasim Akram as well and said, 'Wasim bhai, Sachin is picking everything. He knows what I am going to do. I can't get him out'. Wasim bhai put his hand around my shoulder and said, 'Saqi, I have faith in you. Only you can do something special for us and I have strong faith in you.'
"My belief came back after Wasim bhai's words. Then, I started thinking differently. I said to God, my captain believes me even though Sachin is playing very well. I prayed a little. I stood there for a couple of seconds, took a deep breath. I restarted, focused again. I thought, I have to give my 100% and I have to bowl every ball with full confidence. I said to myself, I have to get him out. I think on that day, God listened to my prayers. That's why I keep saying, God was on my side and I had to win that day."
Also read: Exclusive - Javagal Srinath on Sachin Tendulkar
Saqlain, who invented the doosra, played 49 Tests and 169 ODIs between 1995 and 2004. He also recollected an incident when he sledged Tendulkar and later apologised to the Indian batsman. Saqlain and Tendulkar were involved in many on-field battles during their career.
Also read: Learnt a lot from 'big brother' Anil Kumble, says Saqlain Mushtaq
"I sledged him in Sahara Cup (1997) in Canada. And, he said to me, 'You are a nice guy. I never thought you would do like this. I never sledged you'. He told this to me in a very polite, nice way. I was embarrassed. I just put my head down and went to field at deep cover. I thought a lot and said to myself, 'Saqi you have done wrong and you should not have done that'. Sachin was a nice person. India-Pakistan is a big rivalry when we play each other. There is a lot of pressure on both sides. Everybody wants to win the game. For 10 to 15 seconds, I felt ashamed of myself. Then I thought I am playing a game and I should come out of it. Later, I said sorry to him. After this incident, I never said anything to Sachin," Saqlain said.
Last Updated Apr 24, 2020, 9:32 PM IST