Sachin Tendulkar birthday special: Exclusive — Venkatesh Prasad recalls how Sachin 'rescued' him
Former India paceman Venkatesh Prasad speaks on Sachin Tendulkar as the batting legend turned 47 today (April 24). In this exclusive interview with Asianet Newsable, Prasad recalls how Tendulkar 'rescued' him during the infamous altercation with Pakistan's Aamir Sohail during the World Cup 1996. Also Prasad spoke on other memorable moments with Tendulkar
Bengaluru: On Sachin Tendulkar's 47th birthday today (April 24), the batting legend's former teammate, paceman Venkatesh Prasad recalled the times spent with the Master Blaster.
Also read: Exclusive - Sunil Joshi speaks on Sachin Tendulkar
In an exclusive interview with Asianet Newsable, the 50-year-old Prasad spoke about how Tendulkar had defended him over the infamous altercation with Aamir Sohail during the 1996 World Cup quarter-final against Pakistan.
Also read: Fans wish Sachin Tendulkar on birthday
Prasad, who played 33 Tests and 161 ODIs between 1994 and 2001, described Tendulkar as "humble, down-to-earth and great human being". The former Karnataka bowler also revealed what Tendulkar told Javagal Srinath and him during the 1996 tour of South Africa.
Here is what Prasad shared while talking about his memorable moments with Tendulkar during Team India days.
Getting Tendulkar out
"I remember one particular delivery where I got him out in the nets at the MRF Pace Foundation. Again, I got an opportunity to bowl to him in Rest of India versus Bombay game. In that match I was visualisinig how I had got him out in the nets and I dismissed him in the same fashion in the match at Wankhede Stadium. I was playing for Rest of India. Having said that, when I got an opportunity to play for India in 1994, it was an amazing feeling for me. I was rubbing shoulders with Kapil Dev, who was my role model, Sachin Tendulkar, about whom I had heard so much. Tendulkar was already into five years in international cricket. It was my first tour with the Indian team and the same year (1994) he started opening batting in ODIs in New Zealand."
Tendulkar's dominance
"Whenever Sachin walked out to bat, every single team member was sitting outside the dressing room watching his batting. That was his dominance over the game, over the bowlers."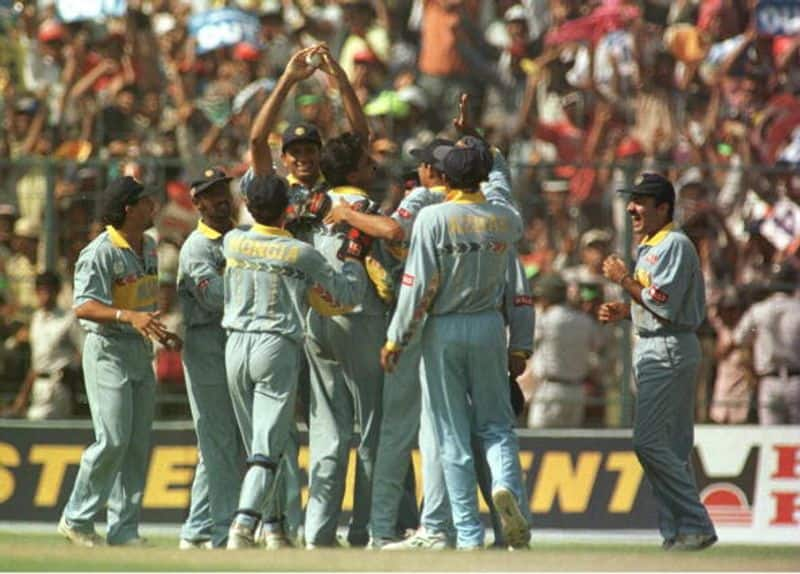 Tour of South Africa, 1996
"In the 1996 tour of South Africa, Sachin was the captain. I remember one comment from that tour. We were about to start a warm-up session on the ground, it was not a match day. As a passing comment, Sachin said, 'Sri, (Javagal Srinath) you should be having Venky's (Venkatesh Prasad) aggression and Venky, you should have had Sri's pace'. This was what he had said about Sri and me."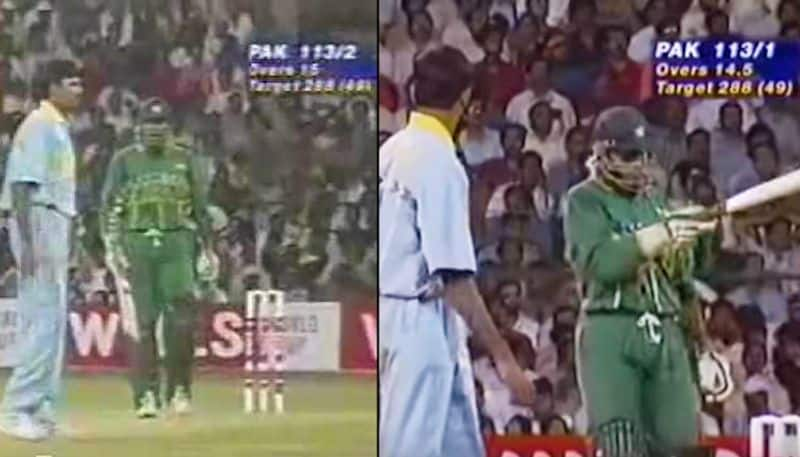 World Cup 1996 quarter-final: India vs Pakistan
"He has always been very humble, down to earth person. Like all the other players, Sachin came to my rescue in the 1996 World Cup quarter-final against Pakistan in Bangalore when I got Aamir Sohail's wicket and I was warned by umpire David Shepherd. Sachin was quite vocal along with (Mohammad) Azharuddin and Srinath in defending my actions and gestures."
England tour, 1996
"My first five-wicket haul (5/76) in Tests, at Lord's (1996), the fifth victim was caught by Sachin at mid-off. It was Jack Russell. I can never forget that. He has always respected a lot of things what I did. He is an amazing person. He is not only a great player but a great human being as well. At the end of the day, what is more important is to be a great human being. He is soft spoken. He is always quick in responding to messages whenever I send."

'Desert Storm' knock in Sharjah, 1998
"He was unstoppable (in Sharjah). He was a bowler's nightmare. He dominated day in and day out throughout the series in Sharjah. He was in a flow. Of course, he was in a flow for a very long time. No bowler had any answer for his onslaught. He has always been humble. Normally, what happens, when you are doing well, there is bit of air about them. But Sachin was always grounded. Not only was he batting in the nets but bowled quite a bit to give breaks to bowlers. After batting in the nets, he came and bowled to give us a respite.
"Normally, I don't remember birthdays but April 24 is special because it's birthday of two people whom I love and adore. One is Sachin and the other one is Dr. Rajkumar (Kannada actor). One more reason not to forget Sachin and Rajkumar's birthdays is April 23 is my son's (Prithvi) birthday. I always make it a point to send a message to Sachin on his birthday and he is quick to respond. I wish Sachin a very happy birthday. I wish all the very best and God bless him."
Last Updated Apr 24, 2020, 12:09 PM IST