Pakistan legend reveals how 'big brother' Anil Kumble helped him
Here is story of how former India captain Anil Kumble helped a Pakistan spinner during his playing days. Kumble's advice helped the Pakistani legend to "see" things better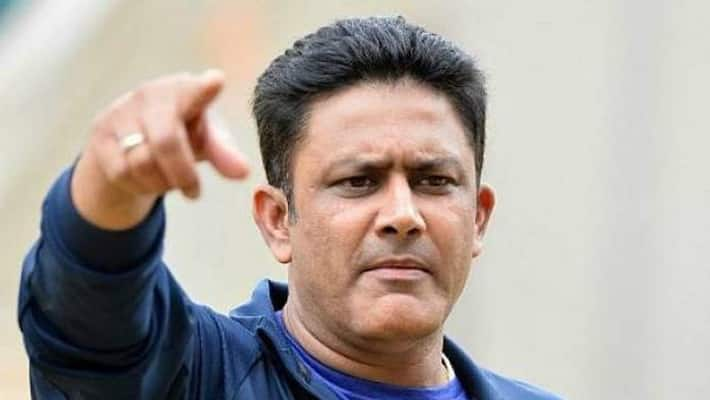 Bengaluru: When India and Pakistan play a cricket match, fans of both countries expect the best from their players. For many supporters of the two nations it is not just a game when arch rivals face off. However, for players it is just a cricket contest. Players do enjoy good relationship off the field and one such feel good story has come to the fore as the world continues its battle against the novel coronavirus (COVID-19) pandemic.
Pakistan spin legend Saqlain Mushtaq has revealed how "big brother" Indian spin great Anil Kumble had helped him during his career.
Also read: List of cricketers who have donated to PM CARES Fund
"We were in England and I told Anil (Kumble) bhai that there were not many good ophthalmologists back home. I asked him if he could suggest someone and he referred me to Dr. Bharat Rugani. Anil said he and (Sourav) Ganguly consulted him often and shared the doctor's number," Saqlain said in an Instagram live chat with Sportstar magazine on Sunday (April 12).
Also read: Sachin Tendulkar interacts with 12,000 doctors
He added, "I visited the doctor in London. He told me I had cataract and gave me new lenses. Thanks to Anil bhai's help, I recovered. He is a gem of a person. While fielding on the boundary, my anticipation used to be zero and I was slow to react. All that vanished and I became more confident after the visit to the doctor."
The 43-year-old off-spinner also recalled how Kumble, India's highest wicket-taker in Tests and ODIs, would help him with his bowling.
"Our culture has taught us to respect elders and he is like my elder brother. Whenever we meet, we have long chats. Even during my playing days, I used to walk up to him and seek suggestions. He would help me with the necessary tips and never misguided me. I have a lot of respect for him," said Saqlain, who is often credited with inventing the doosra.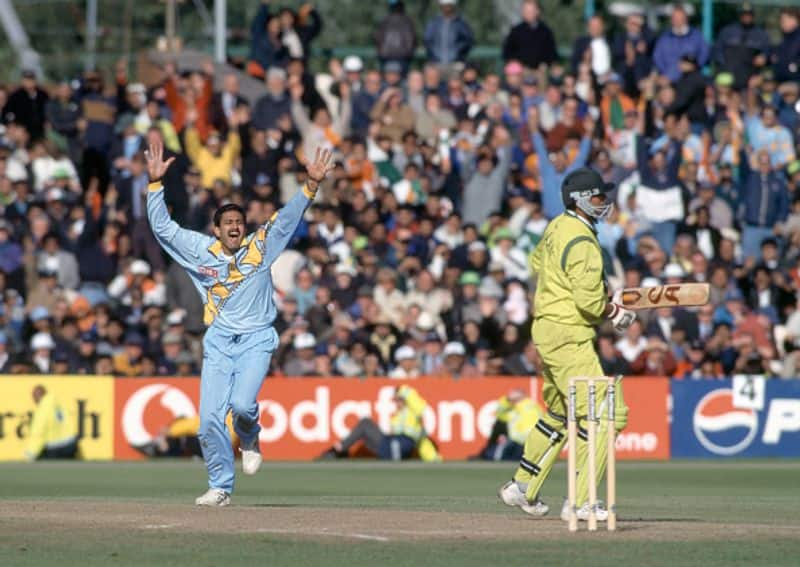 Anil Kumble celebrates after trapping Saqlain Mushtaq LBW for 0 during the World Cup Super Six match between India and Pakistan at Old Trafford, Manchester, on June 8, 1999
This is not the first time that a Pakistani player has benefited from an Indian cricketer. In the past, former captain Younus Khan had said batting legend Rahul Dravid had helped him improve his game.
"The learning should not stop. I went to Rahul Dravid in 2004 Champions Trophy in Birmingham and I asked for 5 minutes but Dravid himself came to me and I was a junior player. I asked him a few questions and I took them ahead and it changed my cricket," Younus had said in 2018.
Last Updated Apr 13, 2020, 12:36 PM IST