Harsh Goenka's viral post on WC Final: Wealthy Indians evade ticket costs
As the excitement escalates around the World Cup final clash between India and Australia, Harsh Goenka, chairman of RPG Enterprises, makes a noteworthy observation about the ticket dynamics.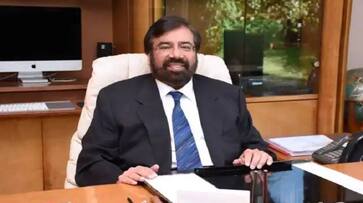 Amidst the fervor of the World Cup final between India and Australia, the demand for tickets has soared across the nation. Harsh Goenka, the current chairman of Mumbai-headquartered RPG Enterprises, took to X to share his observations on the extravagant nature of live cricket matches, particularly the World Cup finals.
In a viral post, Goenka expressed the common enthusiasm among cricket enthusiasts who willingly spend significant amounts to witness their country or favorite team in action at the stadium. However, he highlighted a curious irony he noticed, stating, "None of my businessmen friends have paid to get tickets for the #WorldcupFinal; they have all managed to get a 'pass.' And that's where the irony lies—it's the rich who don't want to pay!"
Goenka's post resonated widely, sparking discussions on the dynamics of ticket acquisition for high-profile cricket events and shedding light on the peculiarities surrounding the participation of the affluent in such sporting extravaganzas.
In the final played at Ahmedabad between India and Australia, Mitchell Starc emerged as the standout performer for Australia, claiming three wickets for 55 runs in his 10 overs. Cummins and Hazlewood contributed with two scalps each, while spinners Maxwell and Zampa secured one wicket each.
Despite India posting a subpar total, the challenging batting surface and the turning ball offer hope for a competitive defense. The Australian batters face the pressure of a final and the demanding task of chasing down the target. The stage is set for a gripping second innings, and the cricketing world eagerly awaits Australia's response. Stay tuned for the unfolding drama in the Australian innings.
Also Read: IND vs AUS WC Final: Virat Kohli's dismissal leaves fans stunned; Anushka Sharma's reaction goes viral (WATCH)
Last Updated Nov 19, 2023, 6:44 PM IST