Chikkasugur to South Africa: Karnataka village boy Vidyadhar Patil's U-19 World Cup dream
In this exclusive interview with Asianet Newsable, India Under-19 World Cup player Vidyadhar Patil talks about his journey from village in Karnataka to going to South Africa to realise his cricket dream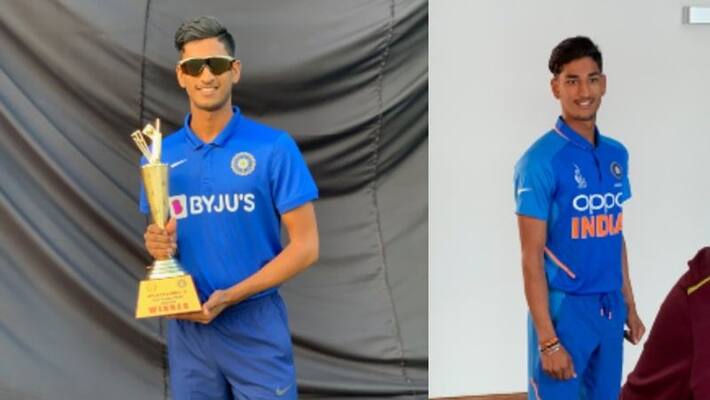 Bengaluru: In January 2020, a boy from a north Karnataka village is set to realise his dream of representing India at a cricket World Cup.
Right-arm paceman Vidyadhar Patil, 19, hails from Chikkasugur village in Raichur district of Karnataka and is excited to get on the flight to South Africa this week. He is part of the Indian team for the ICC Under-19 Cricket World Cup.
Also read: IPL 2020 players auction guide
In an exclusive interview with Asianet Newsable, Vidyadhar said he is happy that his hard work has paid off with a World Cup call up, which he had "50-50" expectations.
"I am very happy to be picked in the India Under-19 World Cup squad. I would say I had 50-50 chances of making the cut. I am delighted that my hard work has paid off," Vidyadhar told Newsable from his home in Chikkasugur as he prepared to leave for Bengaluru, on Tuesday (December 17).
Also read: Here's how a hotel security guard helped Sachin Tendulkar
After the completion of the World Cup preparatory camp at Bengaluru's National Cricket Academy (NCA) recently, Vidyadhar headed back to his village. He and the Priyam Garg-led team will now leave for South Africa on December 20.
Earlier this year, Vidyadhar made his maiden overseas trip, to England to play for India in a tri-nation tournament. He has also played in ACC Asia Cup in Sri Lanka and against Afghanistan, last month, in Lucknow.
Before the World Cup (January 17 to February 9), they play a three-match one-day rubber against South Africa and also a quadrangular series.
India, who have won the U-19 World Cup title four times, are in Group A with Sri Lanka, New Zealand and qualifiers Japan at the global 50-over event.
It was a decade ago that Vidyadhar began his journey as a cricketer. But, it was not an easy start. He had to travel 10 kilometre for cricket coaching in Raichur. Venkat Reddy was his first coach.
"It was in 2009 that I began playing cricket under Venkat Reddy sir. I had to travel 10 km to reach the academy. At first it was my father who took me for coaching and then I began to go on my own," Vidyadhar, who quit his second PUC course to pursue cricket, recalled.
"I travelled by bus and later cycled my way to my cricket academy," he added.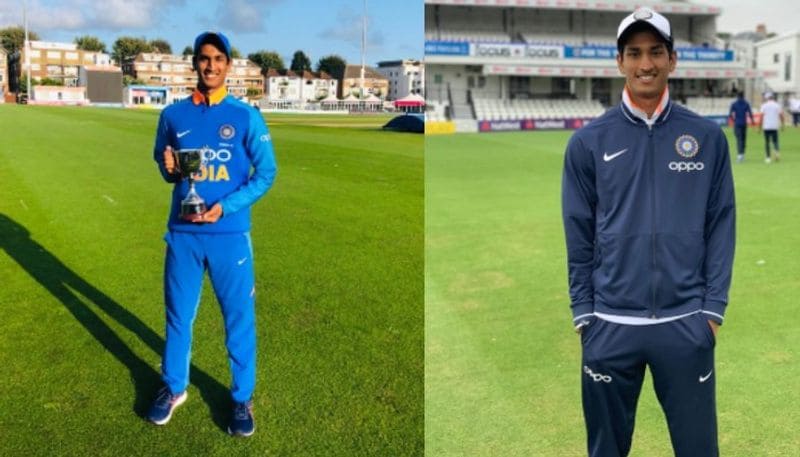 After his initial coaching days in Raichur, Vidyadhar had the opportunity to move to Bengaluru and joined Karnataka Institute of Cricket (KIOC) in 2015 where he trained under Irfan Sait.
It was the Karnataka State Cricket Association's (KSCA) inter-zone tournament that was a turning point in Vidyadhar's career. He impressed in the Under-14 event and later made his progress to the state Under-16 team.
Thanks to batting legend Rahul Dravid, Vidyadhar is now coached at the Six Cricket Academy at the Padukone-Dravid Centre for Sports Excellence in Bengaluru.
"Rahul (Dravid) sir has helped me a lot. He was instrumental in me joining Six Cricket Academy. He always tells me to give 100% on the field irrespective of who the opponents are. He told me to keep fighting till the last ball," he said.
Vidyadhar grew up idolising Indian fast bowler Mohammed Shami and also likes England's James Anderson. He wishes to pick Shami's brain whenever he gets an opportunity to meet him. "Mohammed Shami is my idol. I also like James Anderson. I have never met Shami. If I get an opportunity I want to ask him how to set up a batsman and get his wicket. I have seen Shami do the same at the international level."
Ask him who is the dream batsman to bowl to and get the wicket, he answers, "I would like to bowl to Joe Root, Steve Smith and dismiss them."
Vidyadhar is confident of doing well in South Africa with the pitches suited for fast bowlers. "I am excited to play for the first time in South Africa. I have heard about those pitches being conducive for fast bowling. I am confident I can do well and help the team win the World Cup."
After the World Cup, Vidyadhar wants to complete his second PUC in Raichur. And, not looking far ahead, he speaks about his dream to play for India in all there formats.
"It is every youngster's dream to play for India. I too have the dream to progress from Under-19 to the senior level. I want to play Tests, ODIs and T20Is for India. I will keep working hard to fulfill my dream," a confident Vidyadhar signed off.
Last Updated Dec 18, 2019, 11:21 AM IST