BCCI Review: Yo-Yo test to Dexa - New selection criteria put in place for Team India
The BCCI's review of Team India's performance in the 2022 year was done on Sunday. Meanwhile, new selection criteria were introduced, including Dexa, while the Yoy Yo Test returned.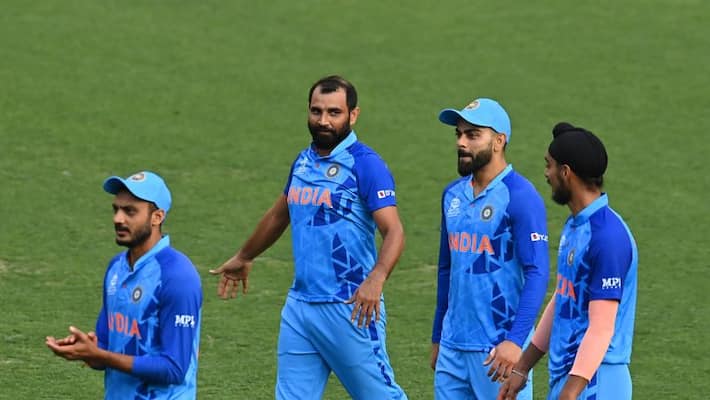 The Yo-Yo fitness test was reintroduced on Sunday in the eligibility criteria for selection in the Indian cricket team following the high-profile review meeting of the Board of Control for Cricket in India (BCCI) in Mumbai on New Year's day. The conference, pending since India's semi-final exit from the ICC T20 World Cup in November, finally took place in the presence of BCCI secretary Jay Shah, president Roger Binny, captain Rohit Sharma, coach Rahul Dravid, National Cricket Academy (NCA) chief VVS Laxman and selector Chetan Sharma. Besides the Yo-Yo test, Dexa (bone scan test) has also been part of the selection criteria. It was also decided that emerging players, who tend to prioritise white-ball cricket for Indian Premier League (IPL) riches over red-ball cricket, will be required to play a "substantial domestic season" to be eligible for national selection.
"The emerging players will have to play a substantial domestic season to be eligible for selection to the national team. The Yo-Yo Test and Dexa will now be part of the selection criteria and implemented in the customised roadmaps of the central pool of players. Keeping in mind the men's FTP [Future Tour Program] and preparations for ICC CWC 2023, the NCA will work with the IPL franchisee to monitor the targeted Indian players participating in the IPL 2023," said Shah in the BCCI statement.
ALSO READ: YEAREND 2022: SURYAKUMAR YADAV TO BHUVNESHWAR KUMAR - HOW TEAM INDIA FARES IN T20IS
The Yo-Yo test is an aerobic endurance fitness test which involves running between markers placed 20 metres apart at increasing speeds. The test was introduced during Virat Kohli's tenure as India's captain, and the passing score initially was 16.1 before it was increased to 16.5.
The entire selection panel was sacked after the T20WC, but Sharma attending Sunday's meeting has also attracted attention. He has re-applied for the job alongside Harvinder Singh, who was also part of the sacked panel. The BCCI said the roadmap for the 2023 World Cup at home was also discussed in the meeting.
ALSO WATCH: 'Gaadi aaraam se chalaaya kar...' - Shikhar Dhawan's advice to Rishabh Pant during IPL 2019 goes viral
"The issues of player availability, workload management and fitness parameters were also discussed during the meeting along with the roadmap to the ICC Cricket World Cup 2023," it read. The fitness of the Indian cricketers has been a matter of concern, with Deepak Chahar breaking down regularly. Premier pacer Jaspirt Bumrah, too, has been out of action for a long time due to a back injury.
(With inputs from PTI)
Last Updated Jan 2, 2023, 10:39 AM IST