Asia Cup 2023: PCB Chairman Najam Sethi to discuss hosting rights if Jay Shah attends ILT20 opener in Dubai
Asia Cup 2023 is scheduled to be held by Pakistan. However, with BCCI reluctant to travel to the country, PCB chief Najam Sethi will discuss the hosting rights with ACC president Jay Shah if he attends ILT20 2023 opener in Dubai.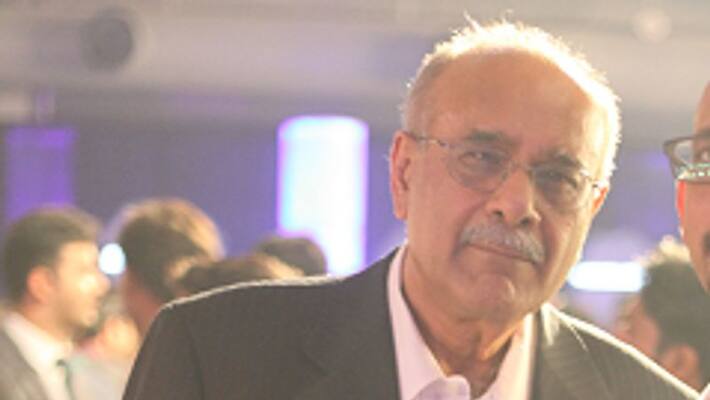 Pakistan Cricket Board (PCB) chairman Najam Sethi intends to chat with Asian Cricket Council (ACC) president Jay Shah regarding Pakistan's 2023 Asia Cup hosting rights if the Board of Control for Cricket in India (BCCI) secretary decides to attend the opening ceremony of the 2023 International League T20 (ILT20) on Thursday.
"Najam will be using this opportunity to work on relations with the ACC members and ensure that the Asia Cup is held as scheduled in Pakistan in September this year. Najam is also going as he has been conveyed that there is a strong possibility of BCCI boss Jay Shah also being in attendance," a PCB source told PTI on conditions of anonymity.
ALSO READ: IND VS AUS 2022-23 - AUSTRALIA ANNOUNCES SPIN-HEAVY GROUP FOR BORDER-GAVASKAR TROPHY
However, there has not been a confirmation on the part of BCCI whether its top boss or any of the other office-bearers will attend the opening ceremony. Also, the other big question remains, even if Shah attends the event as ACC president and BCCI secretary, would he like to entertain the PCB chairman for an informal chat on the sidelines?
As ACC chairman, Shah stated last year that Asia Cup would be shifted out of Pakistan, and the erstwhile PCB chief Ramiz Raja had then issued a counter-threat that his country will pull out of the 2023 ICC World Cup in India. Recently, Sethi made a sarcastic dig at Shah after the ACC chairman had released the two-year itinerary, which the PCB chief alleged was not discussed with his board.
ALSO READ: IND VS SL 2022-23, 1ST ODI: 'FEELS GOOD WHEN YOUR CAPTAIN BACKS YOU' - GILL ON PLAYING HIS NATURAL GAME
The ACC had strongly come out in its president's defence as they released a press statement clarifying that PCB didn't get back with its preferred recommendation. The Emirates Cricket Board (ECB) has invited the head of all big cricket boards. Sethi will attend during the opening day, where he wants to speak to his other ACC colleagues to garner support for Pakistan retaining its hosting rights for the ODI Asia Cup in September.
"Sethi believes that there is a need for the PCB to have better relations with the ACC members whose support is necessary if the Asia Cup is to be held in Pakistan. Having been a former ACC chairman, Najam will be assuring all members that Pakistan is safe and secure to host the regional event and all teams, including India, must send their teams," he said.
ALSO READ: IND VS SL 2022-23, 2ND ODI - CAB TO PAY TRIBUTE TO PELE AT EDEN GARDENS
The PCB source said there was a feeling in the board that former chairman Ramiz had gone overboard with his threats to the ACC and BCCI, and the PCB needed first to ensure it could host the Asia Cup and the 2025 Champions Trophy. "If Shah does come to Dubai, it will also allow Sethi to meet him in person or other BCCI officials on the sidelines and discuss the issue of India sending its team to Pakistan for the Asia Cup," added the source.
The source said Sethi would drop in at the International Cricket Council (ICC) headquarters and meet top officials to discuss hosting the 2025 Champions Trophy in Pakistan and the CWC being held in India this year. Sethi's decision to accept the ECB invitation is significant as the PCB had a bitter fallout with the former during Ramiz's tenure after the former chairman had publicly discouraged Pakistani players from participating in the league.
(With inputs from PTI)
Last Updated Jan 11, 2023, 1:23 PM IST