St Stephen's College will have to follow government rules for admission, says DU
Delhi University asserted that St Stephens College will have to follow the rules laid down by the government for admission, a day after the colleges governing body decided to approach Supreme Court over the issue.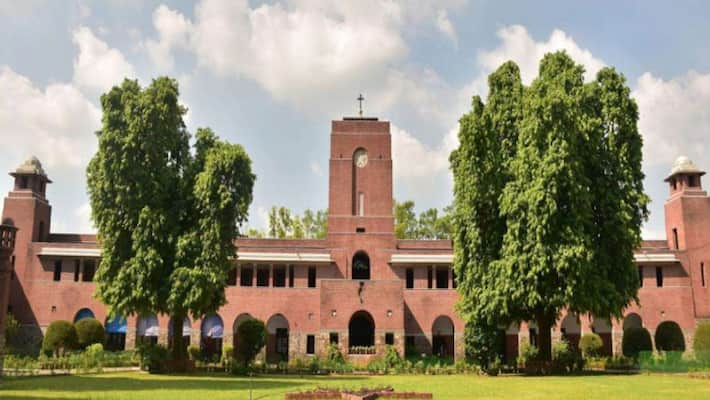 A day after St Stephen's College's governing council decided to file a case with the Supreme Court, Delhi University stated on Wednesday that the college must adhere to the government's admissions regulations. A top varsity official responded to the decision of the college governing board by saying that the university would not back down and would maintain its admissions policy.
On Tuesday, the governing council made the decision to contest the most recent Delhi High Court ruling on the admissions procedure at the school and to request "interim relief" so that all applicants for this year's admissions can participate in interviews.
Also Read | CUET PG 2022: When will the results be declared? Here's how to check
''We will defend our admission process and will not back down. The college will have to follow the admission process laid down by the government,'' DU Registrar Vikas Gupta told PTI. 
Over the admissions policy, the university and St. Stephen's College have been at odds for a while. Over the previous few months, they had disagreed in a number of letters.
For its part, the institution stated that it will give the CUET score 85% weight and physical interviews 15% weight for "all groups of candidates."
Also Read | CUET UG 2022 result declared: Over 19000 candidates scored 100 percentile, check details
The Delhi University has stated that it is "solid" in its determination to declare "null and worthless" all admissions made by the institution in breach of the CUET standards since the college has refused to do away with the interview method for admissions. The high court's decision on September 12 arose from petitions submitted by a law student and the institution over the validity of the admission of students competing for open seats in undergraduate courses that are not reserved for minorities.
(With PTI inputs)
Last Updated Sep 21, 2022, 5:08 PM IST