Bigg Boss 15: Umar Riaz reacts to the word 'atankwaadi' used by Simba Nagpal, here is what he has to say
The madness of the Bigg Boss house gets to all the contestants one by one. Actor Simba Nagpal, in the latest episode, was seen calling Umar Riaz a 'terrorist'. Read on to know what did Umar had to say about Simba's comment.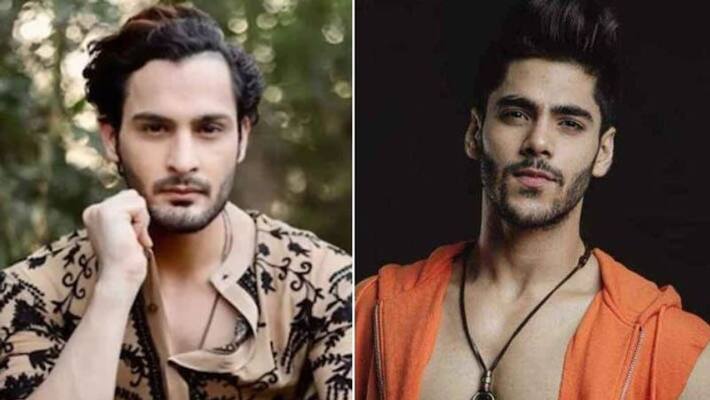 On Wednesday, fans saw a huge showdown between Umar Riaz and Simba Nagpal in the house of Bigg Boss 15. The entire fiasco which took place amidst the coconut task showcased a different side of Simba who was earlier believed to be 'sweet and sober'. However, the latest episode shows how Simba can very well reprimand if you rub him in the wrong way. And that is what Umar Riaz did by abusing his mother.
But what is more interesting is, the entire ongoing debate about Simba calling Umar an 'Aatankwaadi'. The 'Atankwadi' comment which has created an uproar among the fans and viewers alike was a part of a joke to which Umar himself admitted in a conversation with co-contestant Ieshaan Sehgal.
ALSO READ: Bigg Boss 15 : Umar Riaz career shames Simba Nagpal yet again, here's what he said
While talking to Ieshaan about Simba's comment, Umar said "Isne mujhe ek baar bola ki teri aankhein badi innocent hai, lekin jab task mein ata hai na toh atankwaadi lagta hai."  Agreeing with what Umar had to say, Ieshaan responded saying, "Mere paas same dialogue se ata hai". "Ye mujhe bolta hai ki tu Soorma mat lagaya kar task mein, bohot stereotypical 'joke' hai ye," he further continued to say.
Well, it is now clear that the 'Aatankwaadi' word was said jokingly and not seriously. Earlier on Wednesday, Simba's best friend Aarsh Khan who is also Muslim and has been Simba's best buddy for over eight years now had also reacted to it. Khan said, "Simba was never raised in a way that would discriminate between religions. He would never do or say anything that would hurt anyone's religious sentiments".
ALSO READ: Bigg Boss 15: Vishal Kotian disrespects Devoleena Bhattacharjee; says, 'Ek ghanta paka dala'
Both Simba and Umar have been having a rough time with each other in the show recently. Their differences are evitable through the verbal spats, fights, and arguments that have taken place in the last few days. It will be interesting to see what happens next to their equation.
Last Updated Nov 3, 2021, 9:30 PM IST