Bigg Boss 15 : Umar Riaz career shames Simba Nagpal yet again, here's what he said
Looks like the problems between Bigg Boss 15 contestants – Umar Riaz and Simba Nagpal do not seem to end anytime soon. After Umar's last provocation, he has now gone ahead in insulting Simba Nagpal for his career.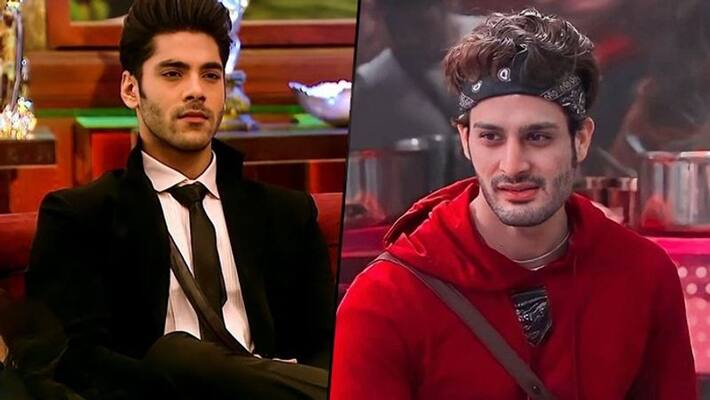 Amidst the unforeseen circumstances, we saw a huge verbal spat between Umar Riaz and Simba Nagpal during a task. The calm and chivalrous Simba who does not retaliate until provoked to the core gave a rather shocking reaction to Umar's provocation. In Monday's episode, we saw a wild side of Simba wherein he pushed Umar Riaz in the swimming pool.
For the unversed, Simba had pushed Umar in the pool after Umar ended up abusing Simba's mother. We all know since the very first day of the show that Simba is emotionally attached to his mother. The actor who has been single-handedly raised by his mother could, not tolerate the fact that his mother was dragged into the picture unnecessarily by Umar.
ALSO READ: Bigg Boss 15: Umar Riaz cusses Simba Nagpal's mother; the latter loses his cool
On the other hand, we saw how Umar ended up career shaming Simba yet again as if cussing Simba's mother was not enough for him. Umar went on to the extent of saying, "Daily soap ka hero bataayega mera auda kya hai" to Simba, purposely taking a jibe at the latter's career. This is not the first time when Umar has displayed such an act. In fact, even during their previous fight, Umar had taunted him for being a television actor. Umar had mocked Simba saying, "TV serial ki school se padhai karke aya hai."
ALSO READ: Bigg Boss 15 day 30 highlights: Here's what all had happened in the Weekend Ka Vaar episode
It is not hidden from the viewers of the show that both Umar and Simba cannot stand each other's presence. The two have often been seen getting into verbal fights during several tasks and activities. However, it will be interesting to see whether their equation gets worse from hereafter or do they work upon it and make it better. With so much drama, arguments, and fights underway at the Bigg Boss on a daily basis, the audiences have been glued to the show to watch the daily turn of events.
Last Updated Nov 2, 2021, 10:30 PM IST