Bigg Boss 15: Did Simba Nagpal, Pratik Sehajpal inappropriately touch Afsana Khan? Read to know
Bigg Boss 15 is giving fans a high dose of drama and entertainment. Lately, Afsana Khan accused Simba Nagpal and Pratik Sehajpal of touching her. Here's what had occurred in the house of Bigg Boss 15 lately.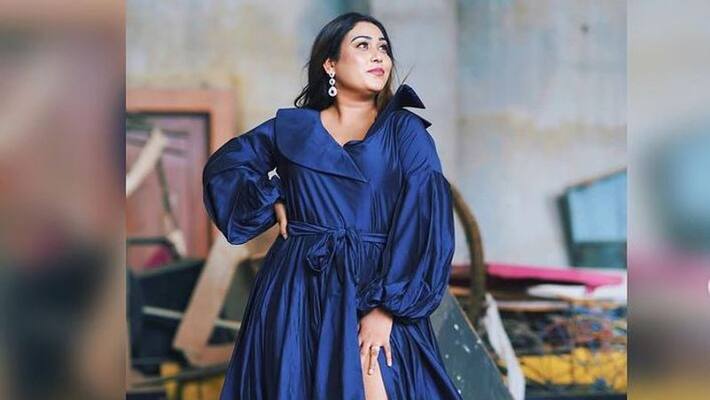 Bigg Boss 15 is becoming interesting every day. Masses are loving the show because of the fights and arguments that are occurring in the show. First, we saw an ugly fight between Umar Riaz and Simba Nagpal. Amid all of this, Punjabi singer Afsana Khan accused Simba Nagpal and Pratik Sehajpal of inappropriately touching her. She had even yelled at Simba for touching her during one of the tasks. She warned him to stay away from him, else she would smash his head.
Simba who was already pissed, said that he does not have any interest in touching Afsana. He does not even want to talk to her. Later, Shamita, Jay and the other contestants spoke in favour of Pratik and Simba. Shamita said that Afsana could not play a woman card if she hid fake coconuts in her t-shirt and sat defending herself. She also said that someone could take the chance of putting their hand to take the coconuts. Karan Kundrra on the other hand defended Afsana saying that if a woman has raised the issue then one can't ignore the same.
Karan further said that if a woman goes into an unsafe area and gets raped, one can't blame her, saying it is her fault. When Pratik heard this, he told Karan that he looked upon Karan as a mentor but compared the situation to a very extreme example. Karan later had an emotional breakdown and was consoled by Shamita. Also read: Bigg Boss 15: Afsana Khan consoling Rajiv Adatia as the latter misses his mother is adorable
Surely it is not easy to survive in the house of Bigg Boss 15, which is filled with all twists and turns. Talking about Afsana, she has been in the news for a lot of reasons. She had called Rajiv Adatia a Bigg Boss contestant fat. She had body-shamed him, and due to the same, he broke down in tears. Also read: Bigg Boss 15: Donal on Afsana-Vishal fight: Usko pata tha Afsana ko anxiety hai, phir bhi mental torture
Last Updated Nov 4, 2021, 10:00 PM IST