Bigg Boss 15: Afsana Khan consoling Rajiv Adatia as the latter misses his mother is adorable
When Rajiv Adatia had started missing his mother during the show, it was Afsana Khan who came to console the former. In a sweet gesture, Afsana went up to an emotional Rajiv and supported him through, showcasing the pure side of the Titliyaan Warga singer.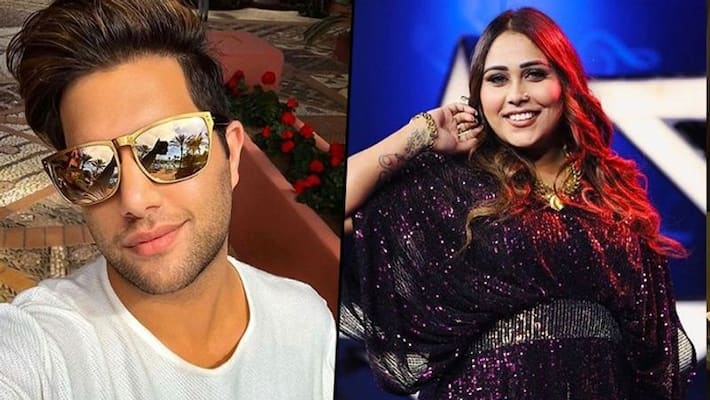 The Bigg Boss house often sees a roller coaster of emotions varying from anger and happiness, to tears of missing a dear one. No matter how much the contestants may fight against each other when the time comes, they also stand in solidarity with one another. Afsana Khan is one contestant in the house of Bigg Boss 15 who has proved her menace as an entertainer. The singer has time and again made people realise that every coin has two sides. She has also never shied away from concealing her mistakes but what is not to be ignored is the pureness of Afsana when she hugged Rajiv Adatia.
ALSO READ: Bigg Boss 15: This is why Simba Nagpal did not want to become the captain, read details
Earlier also, Rajiv has had emotional moments on the show. The model-turned-entrepreneur, who has received admiration for his captaincy task, had broken down after having a fallout with his friend Ieshaan Sehgal. Rajiv, who is a wild card entrant, was missing his mother and became emotional after looking at his mother's picture. Afsana, who was sitting on a nearby bed, saw Rajiv crying and that is when she went and hugged him. Consoling him, Afsana said, "Everyone is very upset from the inside, no one is happy. And the ones who smile and laugh from outside are also disappointed on the inside". The way she consoled the latter was too adorable to be missed.
ALSO READ: Urmila Matondkar tested positive for Covid-19, under home quarantine; read details
The Titliyaan Warga singer has been an underdog and has been performing exceptionally well. After certain instances, she has now emerged out as one of the strongest players inside the house. Afsana is also of the contestants who never leave a chance to make the audiences giggle owing to her antics. With so much going inside the house of Bigg Boss, it will be pretty interesting to see what the other turn of events. have in store for the audience in the coming week.
Last Updated Oct 31, 2021, 4:12 PM IST