Beggar found dead near Cantonment Railway Station with Rs 96,000 cash
Shareef Sab did not have a house. After losing one of his legs due to gangrene, he saved all his money and kept it inside the artificial leg.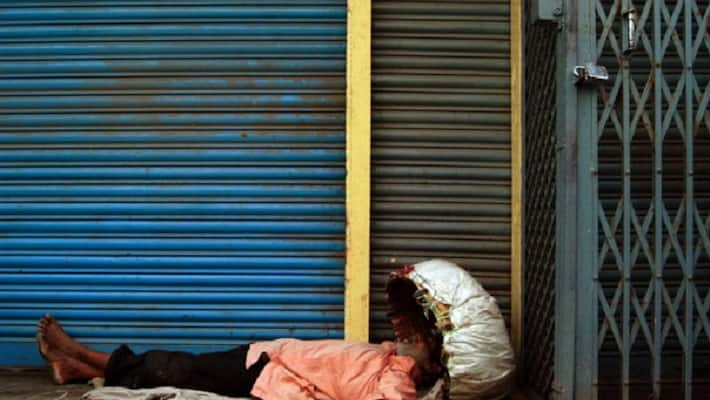 Bengaluru: A 75-year-old beggar was found dead near the Cantonment area in Bengaluru. When the cops came to clear the premises, his artificial leg seemed heavy and the cops were shocked to find coins and notes worth nearly Rs 1 lakh inside.
The beggar has been identified as Shareef Sab, who hailed from Hyderabad. He was seen begging in the Cantonment area for many years. He was found motionless near a post around 10am on Tuesday. Passers-by informed the High Grounds Police about this.
While trying to shift Shareef Sab's body, his artificial limb felt very heavy. When they opened it, the police were surprised to find a lot of coins and notes that Shareef had reportedly saved up.
Accordingly, the police found 42 notes of Rs 500, 470 notes of Rs 100, 20 notes of Rs 200, 215 notes of Rs 50, 430 notes of Rs 20 and 528 notes of Rs 10 along with some coins adding up to Rs 96, 760.
A case of unnatural death has been filed in the High Grounds Police Station. 
It is said that Shareef had lost his leg due to gangrene and had an artificial limb fixed many years ago. His sister in Hyderabad was later located and was informed about his death. 
* Image for representation purpose only
Last Updated Jan 2, 2019, 5:39 PM IST