Woman kills husband, caught trying to cremate him secretly
The man was an alcoholic and used to torture the woman everyday.
During Diwali, the duo had an altercation and the man tried to hit her with a crowbar.
The woman hit back, in an act of self defence and the man died of head injuries.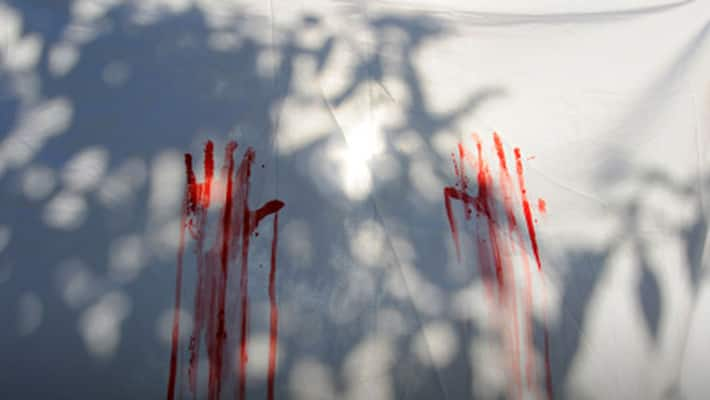 A 40-year-old man was killed by his wife who attempted to cover it up by saying that he died a natural death. When she tried to cremate him, neighbours doubted foul play and informed the police who apprehended the wife.. She later confessed to the crime.
This news was reported by Sakshi crime, according to which Arrepu Nagesh from Chittiyyapalem village in Chodavaram mandal of Visakhapatnam district was married to Parapalli Manikyam fifteen years ago. From the first day, Nagesh tortured his wife after consuming alcoholic. He spent all his hard-earned money on drinking and never contributed in household expenses.
Nagesh returned back home for Diwali after working on an assignment in Chennai as a labourer. He was at his in-laws place in Rajam till Saturday night and in a drunken state had a quarrel with his wife when she asked for money. When he tried to attack Manikyam with a crowbar, she hit him back with it in self-defence. He died of head injury.
Manikyam, with the help of her mother Musalamma, shifted his body at midnight to Chittiyyapalem and made preparations for cremation. The neighbours doubted foul play because of the presence of injuries on the body and informed the police.
Anakapalle DSP KV Ramana, Chodavaram CI M Srinivasa Rao and Bucchaiahpet SI B Krishna Rao went to Manikyam's house, seized the body, sent it for post-mortem and questioned her. She confessed and said that she killed him in an act of self-defence.
The police filed a case on the complaint of Nagesh's uncle Satyanarayana, arrested Manikyam and her mother Musalamma and are investigating the case. Nagesh and Manikyama have an 8-year-old daughter studying in Class 3.
Last Updated Mar 31, 2018, 7:03 PM IST