TDP leaders selling sweeper job posts for Rs 50,000 each
Allegations claim that sweeper jobs in Bobbili Municipality are being sold by TDP workers
The TDP workers are charging Rs 50,000 each for a sweeper job
TDP workers have already been selling Anganwadi and substation operator posts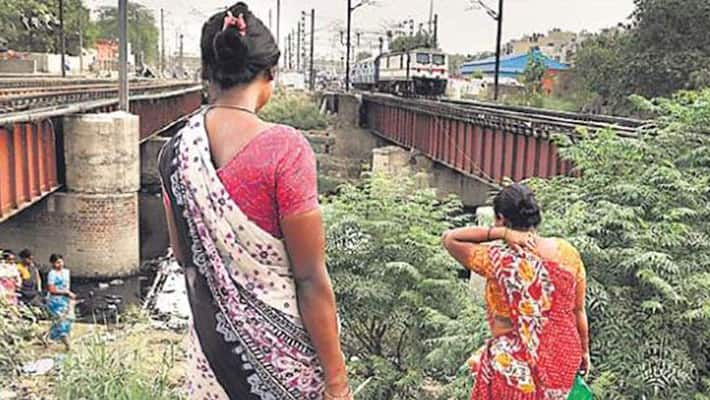 Everybody wants a government job, and in the Bobbili municipality limits there are allegations that the Telugu Desan Party workers are selling even sweeper posts for Rs 50,000 each.
In many parts of India, sanitation jobs are hereditary as the whole family is involved in the work of sweeping and cleaning.
In the Bobbili constituency of Vijayanagar district, there are 30 wards with 95 sanitation workers. These workers suffer from sickness and the government doesn't provide the necessary facilities. The workers fall sick and die without proper treatment. Their families dependent on them aren't given their jobs in spite of assisting their earned member.
Similar was the case of sanitation worker Gopalam. He has a widowed daughter Jalagadugula Mangamma, who depended on him. She also assisted her father in his work and recently Gopalam died and the Council refused to give her father's job to her. Now she has no means of income and nowhere to go.
According to local reports, the TDP workers in the area are sideling the qualified workers and instead are hiring people who can shell out enough to buy the post.
According to P Sankar Rao, the state vice chairman of Sanitation workers and contract workers society, "contract workers need to be given gratuity, which the government hasn't been giving. So jobs should be given to hereditary member but they are being sold. TDP leaders are selling the sanitation jobs at Rs 50,000 per post doing injustice to the poor."
According to Hanumanthu Sankara Rao, Bobbili Municipality Commissioner, "family of permanent workers have the opportunity of hereditary work and not contract workers. Gopalam had retired earlier and his family gets pension. His son is also working in outsourcing. There is no GO for so many jobs in a single family. So Gopalam's daughter Mangamma didn't get a job."
Last Updated Mar 31, 2018, 7:04 PM IST