Prince Harry's memoir 'Spare' to release today; From price to where to buy; know it all
Prince Harry's memoir is set to release on January 10, 2023. The 416-page book is available to purchase on hardcover. Spare will be released in 16 different languages and there will be an audiobook read by Prince Harry himself.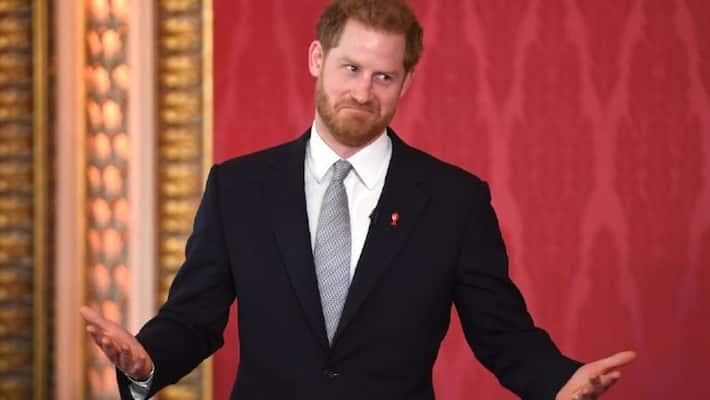 Prince Harry's autobiography shocked the public because it was unintentionally leaked in Spain prior to the release of the book "Spare," detailing everything from a physical altercation with Prince Williams to the murder of 25 Afghan citizens and losing his virginity to an older lady.
In his autobiography, "Spare," Prince Harry discusses the Royal Family, the passing of his mother Princess Diana, his marriage to Meghan Markle, his arguments with his brother Prince William, and more. The book's title refers to Prince Harry as the "spare" child of the royal family. Harry now has an opportunity to share his tale on his own and at his own time thanks to Spare.
Also Read | Prince Harry reveals he believed Princess Diana faked her death and went into hiding
When will Prince Harry's memoir "Spare" release?
The book of Prince Harry will be published on January 10, 2023. The hardback edition of the book, which contains 416 pages, is for sale. The book Spare will be published in 16 different languages, and Prince Harry will read the audiobook version of the book. 
From where you can buy 'Spare'?
In November, pre-orders for Harry's brand-new book Spare, which was initially announced in October, were open. Just behind the brand-new Matthew Perry biography, the book rose to number two on Amazon's bestsellers list during its first pre-order week. On Amazon.com, you may presently buy Prince Harry's autobiography.
Also Read | Prince Harry takes swipe at elder brother William's 'alarming' hair loss
How much does it cost?
It costs $23 (Rs 1,800) on Amazon, which is 38% less expensive than the suggested retail price of $36. (rs 2,945).
Several disclosures were made public in the previous week ahead of publishing. In a dispute about Prince Harry's impending nuptials to Meghan Markle, Prince William allegedly seized his collar, tore off his chain, and threw him to the ground, according to Prince Harry. Meghan Markle was even referred to be "rude, aggressive, and challenging" by Prince William.
There were several further discoveries, including how he killed 25 people in Afghanistan while serving in the British army. He has even discussed the "embarrassing experience" behind a bar where he lost his virginity and who it was with. When Princess Diana died, he even examined classified government documents.
Also Read | Prince Harry drove through same tunnel where Princess Diana died; Here's why
Last Updated Jan 10, 2023, 5:35 PM IST