Prince Harry drove through same tunnel where Princess Diana died; Here's why
While Harry attended the 2007 Rugby World Cup semi-final in Paris, then he drove through the same tunnel where his mother had died 10 years back. In the memoir, he recounted the intense pain he felt in his attempt to find closure.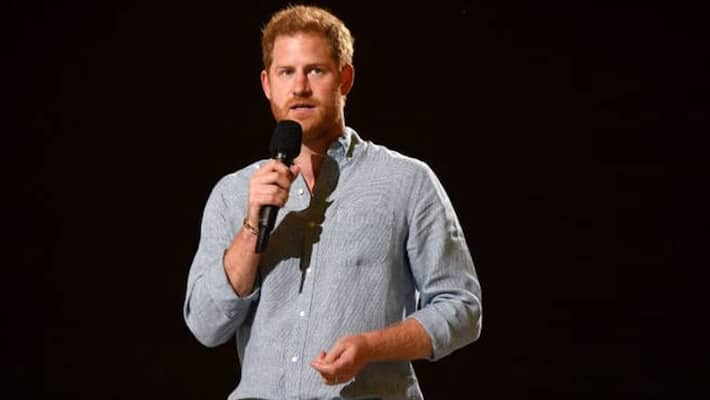 A significant portion of Prince Harry's autobiography "Spare," which was supposed to be published next week, was leaked on Thursday. In the memoir, Harry discusses his argument with his brother, the loss of his mother, Diana, and his request to father Charles to forgo marrying the current Queen Consort. The biography dives into a number of royal family disputes.
Prince Harry, according to People magazine, relived his mother Princess Diana's final moments before her passing, which featured an exclusive extract from the book Spare. Harry drove through the same tunnel where his mother had died eleven years prior when he watched the 2007 Rugby World Cup semi-final in Paris.
He described in the memoir the excruciating suffering he endured while looking for solace.
Also Read | 'William knocked me to the floor': Prince Harry claims in his memoir
I had a driver thanks to the World Cup, and on my first night in the City of Light, I asked him whether he knew the tunnel where my mother had been. I watched his eyes in the rearview, growing large. The tunnel is called Pont de l'Alma, I told him," the excerpt reads.
According to Harry, he instructed the driver to proceed through the tunnel at a pace of 65 mph, the same as Princess Diana's vehicle did when it crashed.
"It had been a very bad idea. I'd had plenty of bad ideas in my twenty-three years, but this one was uniquely ill-conceived," he wrote in his memoir.
Also Read: UK PM Rishi Sunak may introduce law to fine OTT after 'Harry And Meghan' documentary: Report
He also described in the book how he learned of his mother's passing. He said that King Charles informed him that his mother had been in a vehicle accident while sitting on the edge of his bed at Balmoral Castle.
According to the Sun, the duke claims his father did not hug him and that he later "felt like a politician" as he greeted members of the public in the wake of her death.
Also Read: Prince Harry & Meghan to not lose their Sussex titles amid the explosive Netflix docu-series 'Harry & Meghan'
Last Updated Jan 6, 2023, 2:32 PM IST