Muslims will not be allowed to visit Mecca and Madina; here's why
The deadly coronavirus that claimed over 2,000 lives across the world and left 80,000 infected has forced the Saudi Arabia government to ban visits to Mecca and Madina as part of Hajj pilgrimage. The ban was announced on Wednesday following cases of the fatal infection reported in the Middle East.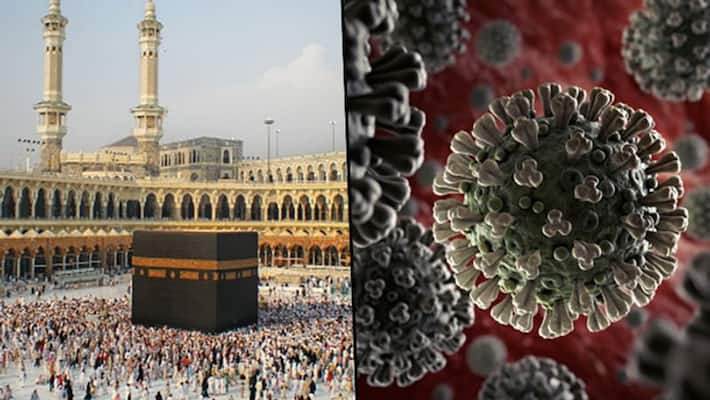 Bengaluru: A ban on the entry of visitors to Mecca and Madina was announced on Wednesday. This decision was taken by the Saudi kingdom following the outbreak of deadly coronavirus that has left 2000 dead and over 80,000 infected across the world.
The Saudi Kingdom announced this decision after over 300 cases were reported from Middle East countries mostly from the Shia-sect dominated country Iran.
It is said that the decision by the Kingdom was taken as Ramadan, a holy month in which Muslims across the world would observe fast and donate one-fourth their income to the poor, would start in April. Soon after that, many Muslims will prepare to embark on a pilgrimage to Hajj which will be celebrated two months later.
During this time, lakhs of devotees will throng the holy destination from across the world. Hence, as a precautionary measure, the Kingdom which witnesses lakhs of devotees every day from across the world, has banned tourists and devotees to the Kingdom, especially from countries that are suffering and those who are potential carriers of the infection.
Iran worst affected Middle East nation:
With 245 cases and 26 deaths, the Shia dominated country has triggered a panic among Muslim nations. Countries like Kuwait reported 43 cases, Bahrain 33 and the UAE 13. In the case of Kuwait, few victims of the virus are said to have travelled to Iran recently and may have contracted the virus there.
The ban is temporary and after assessing the situation, another announcement is expected.
Japan will shut its schools from next week as over 170 cases of coronavirus were reported, forcing the PM to announce the closure of the school until the spring season ends.
Last Updated Feb 28, 2020, 12:06 PM IST