Canada bans foreigners from buying property for 2 years after home prices surge
Several exceptions in the new Canadian law allow individuals such as refugees and permanent residents who are not citizens to buy homes. The temporary two-year measure was proposed by Prime Minister Justin Trudeau during the 2021 election campaign when soaring prices put home ownership beyond the reach of many Canadians.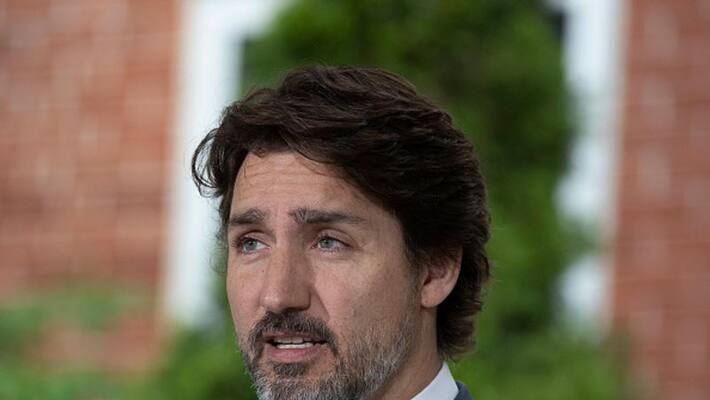 In an effort to provide additional housing options for residents experiencing a housing shortage, a prohibition on foreigners purchasing residential property in Canada went into force on Sunday.
The law does, however, provide a number of exclusions that let non-citizens, such as refugees and legal permanent residents, to own property, according to AFP. Ottawa further emphasised that the prohibition will only apply to city residences and not to recreational assets like summer cottages in late December.
Also Read | 'Willing to provide necessary assistance...' Taiwan offers support to China to deal with COVID outbreak
When home ownership remained out of reach for many Canadians due to skyrocketing costs in the 2021 election campaign, Prime Minister Justin Trudeau offered the interim two-year stopgap.
"The desirability of Canadian homes is attracting profiteers, wealthy corporations, and foreign investors," his Liberal Party said in its election plank at the time. "This is leading to a real problem of underused and vacant housing, rampant speculation, and skyrocketing prices. Homes are for people, not investors."
Also Read | 'Light of hope is right in front of us...' Xi Jinping's New Year address amid surge in COVID cases
The Liberals discreetly proposed the Prohibition on the Purchase of Residential Property by Non-Canadians Act after winning the 2021 election. Taxes on non-residents and vacant residences have also been implemented in major areas like Toronto and Vancouver.
The real estate market in the nation has cooled for sellers despite a recent heyday as mortgage rates have followed the Bank of Canada's aggressive monetary policy in an effort to contain inflation. Major markets such as Vancouver and Toronto have also introduced taxes on non-residents and empty homes.
Also read: Myanmar's ousted leader Aung San Suu Kyi sentenced to 7 more years in jail on corruption charges in Myanmar
Average house prices have decreased from a peak of more than Can$800,000 (US$590,000) at the beginning of 2022 to just over Can$630,000 (US$465,000) last month, according to the Canadian Real Estate Association.
In a report released in June, the government-run housing agency Canada Mortgage and Housing Corporation estimated that by 2030, there will be a need for about 19 million housing units.
Last Updated Jan 2, 2023, 3:14 PM IST