I didn't kill Sana, I am innocent says Nadeem
Cross-country woman biker Sana Iqbal's husband Abdul Nadeem says he is innocent of his wife's death in the car accident
Sana's husband Abdul Nadeem was driving the car when it hit an electric pole and then a divider
Sana succumbed to head injuries while Nadeem suffered broken ribs
Sana's family and friends cry foul over her death accusing Nadeem of her death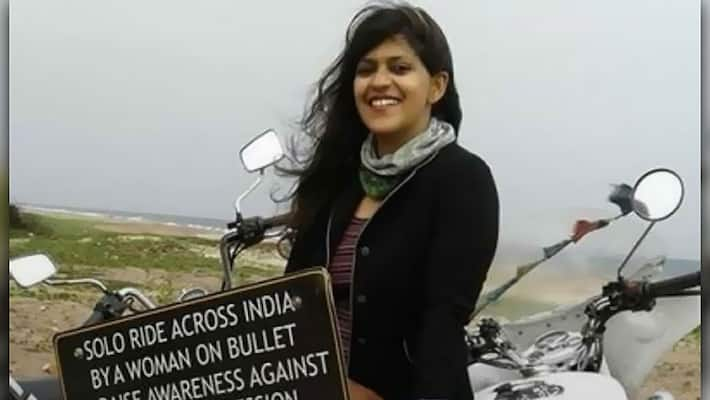 Hyderabad's cross-country woman biker Sana Iqbal's husband Abdul Nadeem say he is innocent of the death of his wife as has been accused by Sana's family and friends. He spoke to the media on Sunday at his home in Hyderabad Tolichowk IAS Colony.
Sana died in a car accident in the early hours of October 24 when their car which her husband was driving rammed into an electric pole on Outer Ring Road at Narsangi. Sana died on the spot with severe head injuries while Nadeem sustained injuries to his ribs.  
Nadeem refuted the allegations of Sana's family saying that he and Sana had been in love for the past ten years before getting married three years ago and they have a 2-year-old son Ali. He accepted they had differences and were counselled by the police and were living separately because of their issues.
He stated that the rumour of his absconding is false as he is at his home after being discharged from the hospital and he is fully cooperating with the police.
Police had registered a case under IPC 304 A causing death by negligence and IPC 337 causing hurt by act endangering life.
Sana who was pursuing Masters in Psychology became famous after her solo bullet ride across the length and breadth of the country to create awareness about suicide and depression in 2015. She travelled 38,000 kms giving talks and lectures in different seminars.
Last Updated Mar 31, 2018, 6:34 PM IST