The unemployed in Telangana are on a unique agitation
Teacher candidates are exhibiting their anguish in the form of jokes
The new joke that hit the social media is a Baahubali joke
Telangana teacher candidates are using a unique method to express their agitation against the Telangana government as the government did not recruit for any teacher post in the last three years.
The candidates are using the social handle to express their anguish to the public through a new format of jokes. Teacher candidates post a joke each day and are mocking the TRS (Telangana Rashtra Samithi) ministers.
A new joke that's gone viral is that one that attributed a Telugu famous flick Baahubali dialogue to the Telangana DSC (Departmental Selection Committee). The unemployed youth utilised the popular dialogue between Kattappa and Amarendra Baahubali and changed it between DSC and Educational Minister Kadiyam Srihari.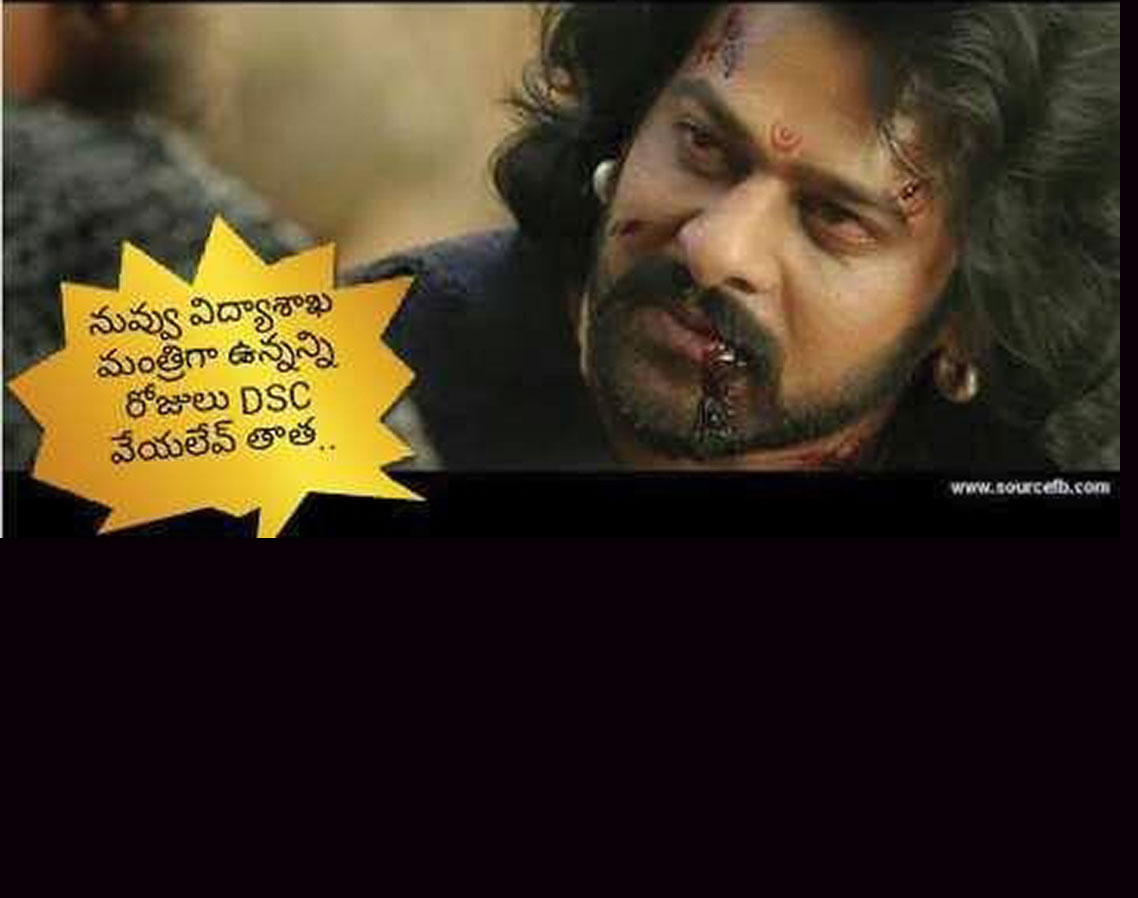 "Nuvvu Vidya Sakha Mantriga unnanni rojulu DSC veyalevu thatha" (As long as you are the Education Minister you can never recruit DSC grandpa).
The original film dialogue is "Nuvvu na pakkana unantha varaku nannu champe magadu inka puttaledhu mama" (As long as you are beside me, no man is born who can kill me Uncle).
Lakhs of unemployed youth are grieved with the negligent attitude of the Telangana government. They are eagerly waiting for the DSC notification and in the meantime are venting their anguish through jokes hoping for a reaction from the government.
Last Updated 31, Mar 2018, 6:54 PM IST