WhatsApp rival Signal is now testing usernames so you can avoid sharing your phone number
Signal is publicly testing letting users add usernames to their accounts so they don't have to share their phone number to connect via the encrypted messaging service. A screenshot of the feature posted on X says Signal users will be able to share their usernames using a unique QR code or link.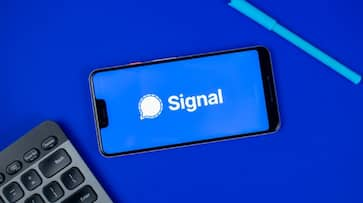 Signal, an encrypted messaging software that competes with WhatsApp, is testing public account usernames in an effort to remove the requirement that users provide their phone numbers in order to use the service. To connect, new Signal users now need to give out their phone numbers to other people.
Signal VP of engineering Jim O'Leary took to micro-blogging platform X (previously called Twitter), saying, "Signal is testing username feature. This would mean that you would not have to provide your phone number to people you want to contact. You will be able to set your phone number as private and not share it."
Even while users must still provide a phone number when setting up their account, the new way makes communication even more private and safe by not sharing the information with other users.
Also Read | WhatsApp rolls out 'Protect IP' address feature: Here's how you can enable it
After installing the latest release, Signal users may connect with people without providing their phone number by sharing their usernames via links or QR codes. In the app's Settings, under Privacy > Phone number > Who may locate my number, users can also turn off phone number discovery.
"Using the pre-beta build on desktop and iOS today requires some technical knowhow involving code compiling, more information about which can be found in the Signal forums," media reported.
WhatsApp, a competitor of Signal, is also testing a comparable functionality at the moment. Users will be able to set up usernames for their accounts rather than cell numbers thanks to the new functionality.
The settings menu located under the profile area will provide users with access to the new functionality. Users will now have the opportunity to select a handle that best reflects their tastes thanks to the addition of the username function.  The new feature is also expected to enhance the security as well as the privacy of the users.
Also Read | iPhone SE 4 to have iPhone 14 design and iPhone 15-like 48MP camera: Report
Last Updated Nov 10, 2023, 1:04 PM IST