WhatsApp rolls out 'Protect IP' address feature: Here's how you can enable it
WhatsApp has launched a privacy feature called 'Protect IP Address in Calls' that conceals users' IP addresses by routing call data through its servers. This enhancement offers an extra level of privacy and security for privacy-conscious users.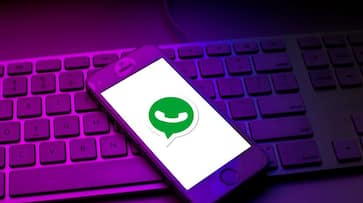 WhatsApp disclosed in a blog post that its calling feature leverages peer-to-peer connections, delivering faster data transfers and optimal audio quality. However, a significant drawback of this technique is that users must share their IP addresses with one another, which exposes specific information to the other user, such as their data provider and location.
This makes sure that other call participants cannot deduce the user's approximate geographic location by knowing their IP address. According to the WhatsApp blog article, this update provides an additional degree of protection and privacy, targeting users who are particularly concerned about their privacy.
WhatsApp has included a new privacy option called "Protect IP Address in Calls" to allay this worry. After this is configured, individual calls are routed through a server instead of P2P connections, which effectively hides your IP address from other users. Note that this server-based relay has always been utilised for group calls and is now also used for individual calls.
Also Read | JioPhone Prima 4G phone launched in India at Rs 2,599; Check out specs, design & more
The instant messaging service, which is owned by Meta, claims to have unveiled a brand-new function that protects your IP address when you make calls. All user call data will be routed through WhatsApp's servers if this functionality is enabled. 
This is how to make calls with the Protect IP Address enabled. 
Open WhatsApp and select the Settings option.
Choose Privacy and then Advanced.
Find and choose the 'Protect IP address in the calls' option.
Furthermore, the instant messaging software has attested to the fact that every call is still end-to-end encrypted, guaranteeing that WhatsApp cannot listen in on or intercept conversations. Users of iOS and Android are progressively able to access the 'Protect IP Address in Calls' option. 
New voice messaging and sticker capabilities are reportedly being developed or tested by WhatsApp Channel in the meantime. It's also said that the site may start showing ads in the Status function.
Also Read | WhatsApp to roll out 'search message by date' feature; Here's why it is important
Last Updated Nov 9, 2023, 4:18 PM IST