iPhone SE 4 to have iPhone 14 design and iPhone 15-like 48MP camera: Report
iPhone 14 is expected to use a modified version of the iPhone 14 chassis and come with Face ID detection instead of a Touch ID home button. The upcoming iPhone SE 4 is anticipated to be lighter than the iPhone 14, weighing 165 grams.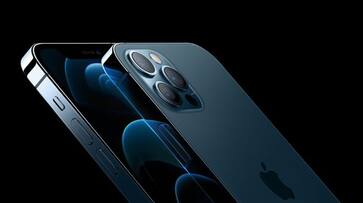 iPhone SE may not be dead, contrary to previous speculations. Apple's fourth-generation iPhone SE, codenamed Ghost, is expected to receive a new design derived almost entirely from the base model iPhone 14, according to a new report by MacRumors.
The iPhone SE 4 will replace the iPhone SE 3 which was launched last year. According to the source, the iPhone SE4 would feature a more contemporary design derived from the basic model of the iPhone 14, doing away with the conventional iPhone 8-style design.
The iPhone 14 is also anticipated to use Face ID detection in place of a Touch ID home button and will feature a modified version of the iPhone 14 chassis.
With a weight of 165 grammes, the next iPhone SE 4 is expected to be lighter than the iPhone 14. This weight discrepancy is explained by the single-camera setup, which uses a 48-megapixel "Portland" back camera.
Also Read | Vivo Y27s with 50MP camera, Snapdragon 680 SoC launched; Check features, price & more
While the iPhone SE 4 retains the same body as the iPhone 14, it sports two new noticeable features: a USB-C connector and an Action button. You can set up the Action button to do a number of different things, including opening a certain app or taking a screenshot. 
The iPhone SE range would benefit from having a USB-C connector as it would increase the device's compatibility with various accessories and gadgets.
Anticipated for release in 2024, it will be intriguing to observe consumer reaction to the iPhone SE 4. According to the MacRumors story, Apple may introduce the iPhone SE 4 as a competitive product in the low-cost smartphone market, indicating that it is taking the gadget seriously. It's crucial to remember that the iPhone SE 4 is still reportedly intended to be a low-cost gadget, so buyers could have Apple make do with a display with less resolution or a battery that runs on less power.
Also Read | WhatsApp rolls out 'Protect IP' address feature: Here's how you can enable it
Last Updated Nov 10, 2023, 11:41 AM IST