Lack of trust driving misinformation today: Experts
Experts at IAMAI's 'Pubvision' virtual meet agreed that the messaging apps play a major role in information disbursement in a country like India.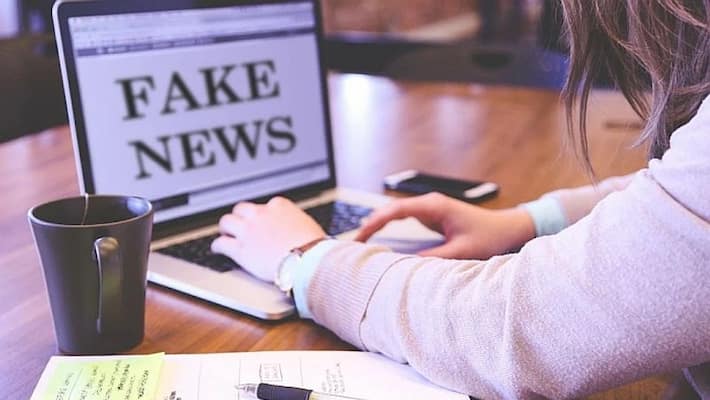 Social media was a boon once, but today it is a double-edged sword, said digital media experts who took part in a session on 'Establishing Trust in Times of Misinformation' at a virtual event organised by the Internet and Mobile Association of India.
Joining a panel of experts in 'Pubvision', Asianet News Media & Entertainment Executive Chairman Rajesh Kalra noted that misinformation has existed around us for ages. 
"In the current context, the speed of misinformation has changed. Social media's tremendous growth has fuelled misinformation. So divided is the society is that they believe things as per their beliefs. Social media was a boon once. Today, it is a double-edged sword," he said.
"Consumers have access to abundant information. The issue is all journalists behave like opinion-makers. We have to be transparent in the way we do things. I have to be perceived to be doing things well. We have to be non-prejudiced," he added. 
The virtual discussion, moderated by Newschecker Managing Editor Ruby Dhingra, was also attended by International Fact-Checking Network Founder Baybars Orsek and IndiaSpend Founder Govindraj Ethiraj. 
There was consensus among experts that lack of trust is today a global issue. 
"Fact-checking has been around for a while. With an enormous supply of information out there, there is a lack of credible information as well. Fact-checkers are in a position to make a verdict on a piece of information. Fact-checking often does not often make people in power comfortable," Baybars Orsek said.
He further said, "The lack of trust is the key reason for misinformation -- lack of trust in institutions and media outlets. There's misinformation aimed at deceiving people, harming companies, etc. there is a wide range of motives for misinformation. Media outlets like The New Yorker are today investing in fact-checking. The amplification is a side-product of the need to have speed. Media outlets resort to copy and paste and then amplify it to their users. We are targeted by information. Users more often cannot filter the good and the bad out of it. Fact-checking must be integrated with the Editorials. Fact-checkers are gatekeepers."
While echoing the sentiment, Rajesh Kalra said that today even fact-checkers are competing among themselves. "This competition affects the legitimacy of some of these fact-checks. In digital, there is a race to be the first. Sometimes, the source also feeds you information without verification. WhatsApp is today a huge source of information. Trust is such a difficult thing to gain."
The panellists agreed that the messaging apps play a major role in information disbursement in a country like India. 
Citing studies, experts noted that amplification of information starts with messaging apps from where it ends up on social media. And then it gets legitimised when the mainstream media picks it up. And there lies the inherent issue linked to misinformation.
Govindraj Ethiraj noted that younger people don't trust the news. 
However, he also noted that mainstream media is not the main culprit for misinformation. 
"Mainstream media triggered the loss of trust. But it can be the solution. People only want simple things from media outlets; they want news as it is. The number of people who get up in the morning and want to know what's happening around them is less. Over 92 per cent just want entertainment. So media outlets decide to cater to the larger chunk. There is a problem there. The solution is to get back to basics and connect with the people," he said.
"Journalists assume that what they create and disseminate is revered by everyone. Most people don't want to know the news. But if we think of ourselves as entertainers, we have lost the battle already. We have to go back to basics. Do more of what you are doing well," he added.
Last Updated Jun 25, 2021, 4:31 PM IST