Google upgrades Bard! 5 new features to make your life easier
Google has announced an upgrade to its AI chatbot, Bard, adding new features that include tailored responses, Bard extensions, and an improved 'Google It' button for better integration with Google applications and services.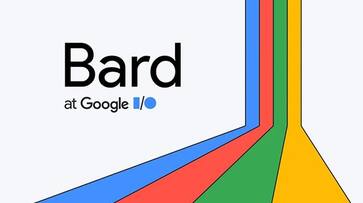 Google announced a set of new features for its generative AI chatbot, Bard.  These improvements, which are all intended to increase Bard's connectivity with Google apps and services, include customised replies, Bard extensions, and a better Google It button.
With these new Bard updates, users can now double-check Bard's replies, work together on Bard chats, and easily combine Bard with the rest of the Google suite of products, including Gmail, Docs, Drive, Maps, YouTube, Google Flights, and lodging. Google is also adding more than 40 additional languages to Bard's list of available languages.
Also Read | Redmi Note 13 series to launch in China on September 21; Here's what we know so far
Maps, YouTube, Hotels, and Flights are just a few of the Google apps that Bard can now access and show data from. This makes it simpler and quicker to compile data from many sources and execute ideas. Users can disable these extensions at any moment even if they are turned on by default.
Now, Bard can interact with data from your Drive, Docs, and Gmail. This implies that you can locate, list, and respond to inquiries regarding your own material. You can always turn off this functionality, and your Google Workspace data won't be utilised to train the public model developed by Bard.
Also Read | Vivo V29, Vivo V29 Pro in India: Price, features leaked ahead of official launch
Users may now double-check Bard's replies by using Google Search. Users will see that a statement made by Bard that may be examined is emphasised in its answer.  If Bard says something that can be evaluated, users will see it highlighted in its response. 
The "Google it" option has been enhanced by Google to make it simpler for consumers to review Bard's comments. "When you click the 'G' symbol, Bard will read your response and determine whether there is web information that supports it. When a statement may be assessed, you can click the underlined words to learn more about any supporting or opposing data that Search has discovered, the business said.
Also Read | iPhone 15 series: Did you know your phone will stop charging beyond 80% to improve battery life?
Users may now add photographs using Google Lens, get images from Google Search in replies, and alter the length, formality level, informality level, and simplicity of Bard's responses in all supported languages.
Also Read | Reliance Jio introduces 6 AirFiber plans with FREE Netflix, Amazon Prime subscription
Last Updated Sep 20, 2023, 3:37 PM IST