Meet India's 11-year-old chess champ who is set to defeat Magnus Carlsen
Praggnanandhaa recently became the youngest-ever International Master in chess history.
The 11-year-old now aims to earn the Grandmaster status before he turns 12.
If he does it, he'll become the youngest-ever Grandmaster in chess.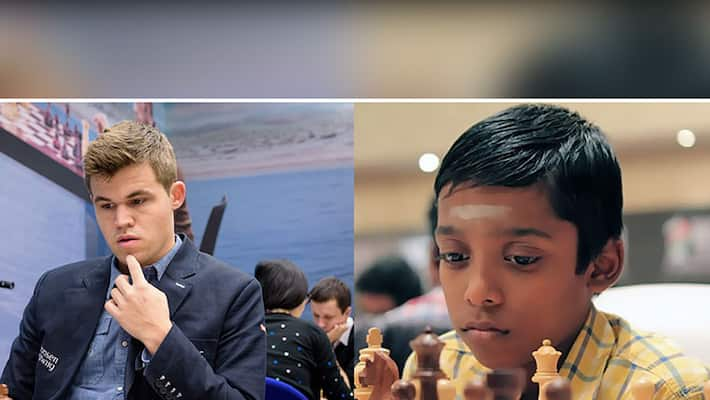 Praggnanandhaa, who became the youngest International Master earlier in 2016, now aims to emulate that feat on the bigger platform. The youth has already dreamt huge; he just has to execute his plan of action for becoming the youngest-ever Grandmaster.
In pics: 11 remarkable facts about the chess genius Magnus Carlsen
Before he grabs the fame of highest order, here is all you need to know about the International Master:
Born:
Praggnanandhaa, who was born on August 10, 2005, resides with his parents and sister in Padi in Chennai.
(The connection between Chennai and Chess keeps getting stronger!)
Family's two chess champs: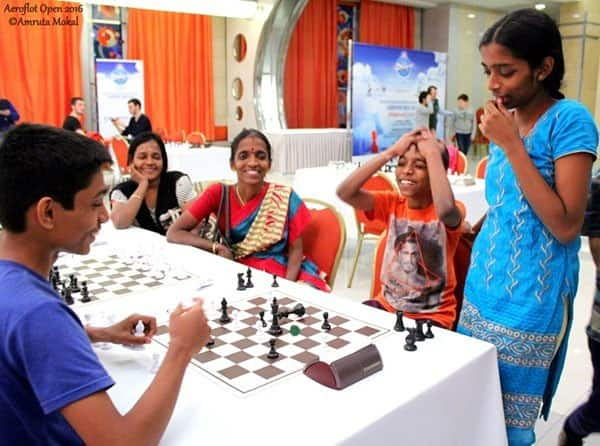 Praggnanandhaa's older sister, Vaishali, is a two-time India's Chess Youth Champion. "He hates to lose even one game at home, and keeps a count of our win-loss record," a proud sister told Indian Express in an interview.
Just the beginning:
In 2016, Praggnanandhaa became the youngest International Master in history, at the age of 10 years, 10 months, and 19 days.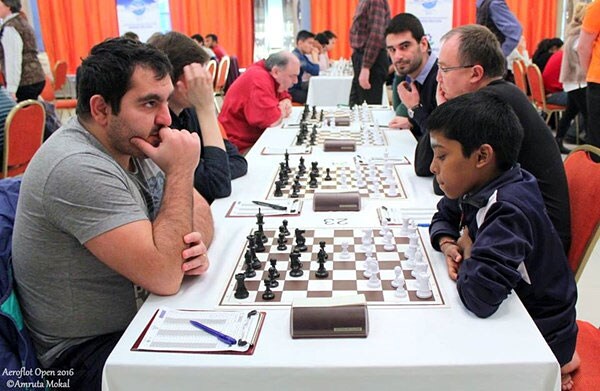 Russia's Sergey Karjakin became a Grandmaster at the age of 12 years and seven months. Praggnanandhaa still has nearly 16 months left to break the record.
Mind you, the kid is very confident:
"I think I can do it before I turn 12."
Surpassing Magnus Carlsen:
The current world champion gained the status of Grandmaster at the age of 13 years, four months and 27 days. Although Carlsen's record was beaten by India's Parimarjan Negi, the age gap was not much. Negi edged the former by just five days.
Magnus Carlsen
However, Praggnanandhaa who is still 11 needs only a couple of games to acquire the Grandmaster status.
How many FIDA points does he need more?
A player must have attained an Elo rating of at least 2,500 points to get the Grandmaster status. Now, the 11-year-old has a rating of 2,455, so if he performs well in the next three tournaments, he will complete the historic task.
Before he turns 12 in August, he has around 5-6 tournaments coming up.
Mum's support:
Despite belonging to a humble background where coaching, travelling and lodging is difficult to afford, Praggnanandhaa's mother Nagalakshmi accompanies him for all the tournaments.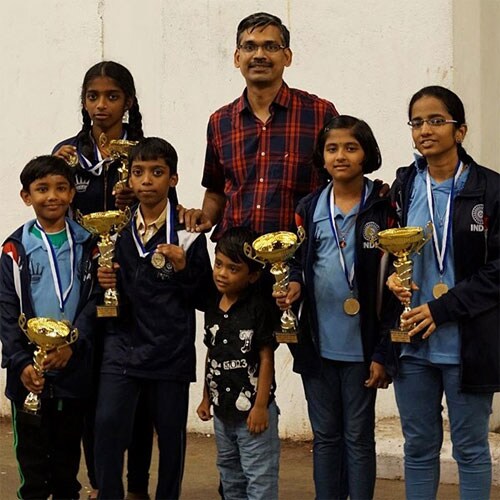 Praggnanandhaa has been working with GM R.B. Ramesh for three years now
Studies his opponents thoroughly:
Praggnanandhaa spends enough time studying his (possible) opponents on YouTube and other chess websites. He then asks his sister to simulate them before finally discussing his tactics with coach R B Ramesh.
Last Updated Mar 31, 2018, 6:49 PM IST