Guha against Dhoni's superstar status, points out Gavaskar's conflict of interest
Ramachandra Guha in his eight-point resignation letter lashed out at former Indian captain Mahendra Singh Dhoni
He claims to have pointed out to the CoA that awarding Dhoni a grade 'A' contract when he had explicitly ruled himself out from all Test matches sends the wrong message
Guha had pointed out to the CoA that Sunil Gavaskar was the director of Professional Management Group, a player management company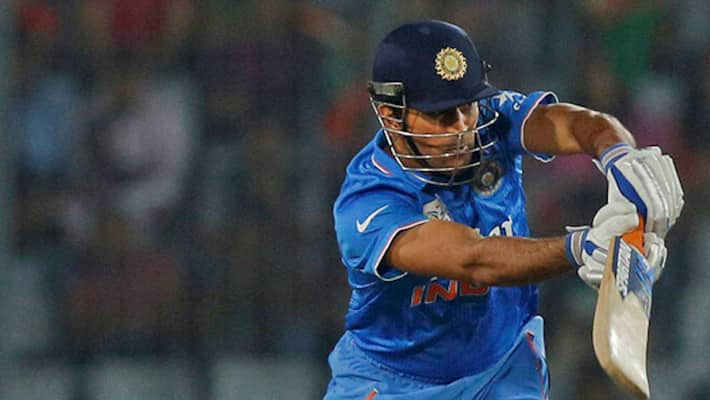 Historian Ramachandra Guha in his eight-point resignation letter lashed out at former Indian captain Mahendra Singh Dhoni. In his letter to Committee of Administrators (CoA) chief Vinod Rai, he said that giving Dhoni grade 'A' contracts is wrong.
Guha accused the BCCI of suffering from the superstar syndrome, and this has distorted the system of Indian team contracts. He claims to have pointed out to the CoA that awarding Dhoni a grade 'A' contract when he had explicitly ruled himself out from all Test matches sends the wrong message.
New contracts were handed out on March 22 this year with seven players receiving grade 'A' contracts. These include Captain Virat Kohli, Ajinkya Rahane,  Ravichandran Ashwin and, of course, Mahendra Singh Dhoni. Cheteshwar Pujara, Ravindra Jadeja and Murali Vijay are the latest additions to it.
While players such as Suresh Raina and Harbhajan Singh have received no contract at all, Dhoni who has stopped playing Test matches on his accord was still offered a grade 'A' contract.
Grade 'A' contract holders are paid Rs 2 crore per annum and the other two categories, 'B' and 'C', are paid Rs one crore and Rs 50 lakh respectively.
Guha also slammed Sunil Gavaskar for a conflict of interest. Guha had pointed out to the CoA that Sunil Gavaskar was the director of Professional Management Group, a player management company that had signed Shikhar Dhawan. He argued that Gavaskar cannot be a part of a player management company and be a commentator at the same time since this would lead him to favour the player his company manages. He also pointed out that when Dhoni was the captain of India, he was also a stakeholder in a firm that represented other India players. 
Guha said that the BCCI did not follow the Lodha Committee's which also had the backing of the Supreme Court and is in awe of such former player that their transgressions are overlooked.
 
Last Updated Mar 31, 2018, 6:33 PM IST