Sir Jim Ratcliffe aims for full sporting control of Manchester United by 2024
As the winds of change sweep through Old Trafford, Sir Jim Ratcliffe inches closer to securing a 25% stake in Manchester United, triumphing over competition in the takeover bid.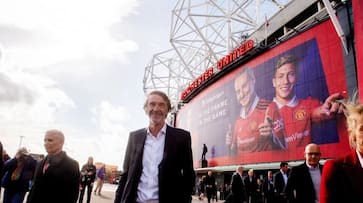 Major transformations are looming at Old Trafford, with Sir Jim Ratcliffe nearing the acquisition of a 25% stake in Manchester United. The devoted United supporter triumphed over competition from Sheikh Jassim in the takeover race, sparking anticipation among fans for significant changes in personnel and strategic direction.
Anticipated alterations are already in the pipeline, such as the proposed expansion of Old Trafford and the introduction of a new Director of Football and CEO. However, enthusiasts may need to exercise patience as these plans materialize. Reports from The Times suggest that Ratcliffe's ambition is to assume complete sporting control of Manchester United by 2024. However, this goal is an optimistic projection, contingent upon the swift ratification of his bid and the subsequent officialization of the deal, which is expected to take almost eight weeks.
Ratcliffe will need to navigate the rigorous Premier League owners' and directors' vetting process before taking a seat on the board, marking just one of the hurdles in this monumental move. Typically, endeavors of this magnitude demand substantial time, and if all proceeds smoothly, January 2024 may usher in a new era for fans, at least from a sporting perspective.
Amidst these developments, fans remain apprehensive about the future of the Glazers' tenure at the club, as clarity on this matter is yet to emerge. Eminent figures like Gary Neville have voiced concerns regarding this takeover, and further elucidation will be crucial in due course. Presently, supporters can eagerly anticipate the upcoming year as a harbinger of fresh aspirations and dreams after nearly two decades of neglect and inadequate investment under the Glazers' ownership.
Also Read: Football, festivities and fanfare: Brazilian legend Ronaldinho's Kolkata sojourn (WATCH)
Last Updated Oct 17, 2023, 7:46 PM IST