Will burning buried bodies bring rain? This village thinks so!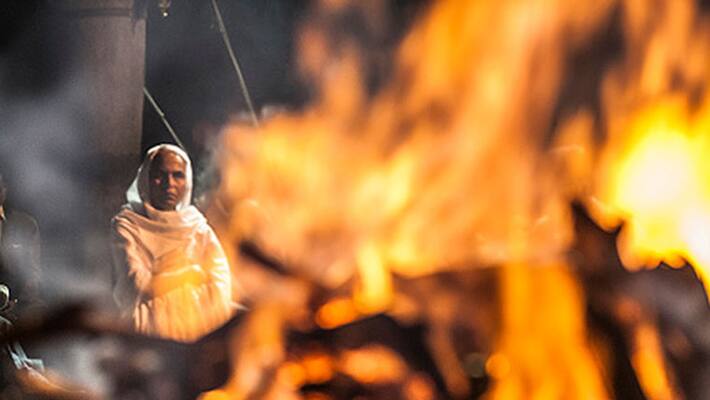 When marrying off frogs and donkeys did not yield any result; Kotekere villagers have found yet another way of summoning the rain gods. Their next big idea - giving a proper funeral to a man who had died of leprosy. So, naturally they exhumed his body and cremated it. Sadly they are still waiting for the rains.
Speaking to an Asianet Newsable correspondent, Kotekere residents claimed that the death of Bettanayaka - who was suffering from leprosy - was the reason for the village remaining dry in May, even though they had received ample rain at the same time last year.
The decision was reached in a meeting on Saturday, where the residents decided to exhume Bettanayaka's body three months after his death.
Accordingly, some residents of the village, with the help of Bettanayaka's family members, proceeded to a parcel of land on Begur-Helamadi road where the body had been buried, removed the remains out of the grave and accorded to it the traditional final rites - including a burning.
Rains have continued to elude the village so far, but the villagers are optimistic.
Interestingly, this is not the first time such an idea has been undertaken. Residents of Chirakanahalli village in Chamrajnagar district, also in Gundlupet, had also reportedly exhumed nine bodies for a similar procedure in 2014.
Last Updated Mar 31, 2018, 6:56 PM IST