Watch: Hospital staff refuses stretcher, what the woman did will shock you
In the video, a woman is seen pulling her ill husband on the ramp of the hospital in Andhra Pradesh
Hospital staff refuses to give stretcher or wheelchair
Administration to probe the matter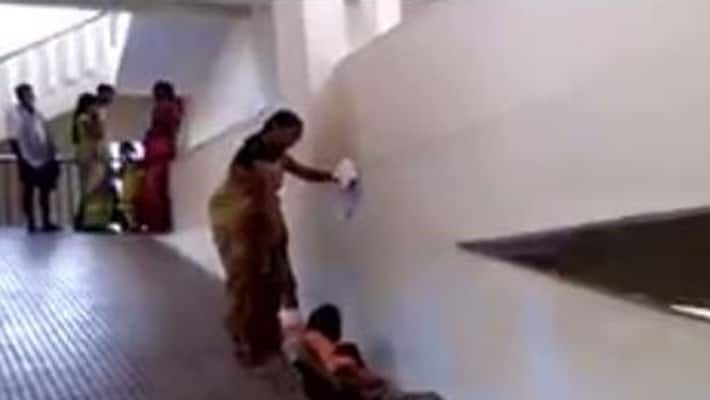 A woman was denied stretcher to carry her husband to the first floor of the government hospital in Guntakal, Andhra Pradesh. As her husband was not able to walk, she had to pull him to the first floor.
Watch Video:
Srinivasachari, working as the security guard in Hyderabad was suffering from stomach ache. His wife took him to the government hospital and requested the hospital staff to give him a wheelchair or stretcher, but the staff refused to do so.
Where there was no positive response from the staff, the woman pulled her pulled her husband on the ramp of the hospital.
When other patients and their families started questioning the administrative of the hospital, the provided a stretcher.
Hospital administration has promised to probe the matter.
Last Updated Mar 31, 2018, 6:59 PM IST