VACB to probe charges against Kerala Minister; Jayarajan's resignation imminent
Kerala Industries Minister EP Jayarajan will be forced to resign if the VACB officially orders a probe.
Under pressure, the minister has reportedly expressed his readiness to resign.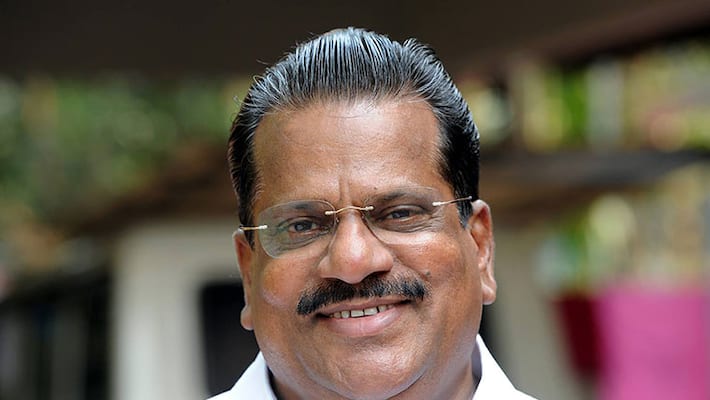 The Kerala Vigilance and Anti-corruption Bureau (VACB) has decided to go for a quick verification in the nepotism row involving Kerala Industries Minister EP Jayarajan, a decisive move that would necessitate the senior minister's resignation.
Asianet News reports that the VACB director Joseph Thomas decided to order quick verification, as per norms, in connection with the postings of relatives in PSUs and corporations. The anti-corruption watchdog will officially issue the order on Friday. The Vigilance Court at Thiruvananthapuram will be considering a PIL against the minister on Friday.  The Communist Party of India- Marxist (CPM) and the Left Democratic Front (LDF) had always stood for the resignation of ministers who faced Vigilance quick verification in the past. 
Meanwhile, hectic political parleys are on in the Kerala capital and at the CPM state headquarters. The VACB director met the Chief Minister on Thursday morning and the Chief Minister and the CPM state secretary Kodiyeri Balakrishnan held a meeting after that. Thomas also held long discussions with legal experts in the morning. 
There are reports that Jayarajan, who is also a member of the CPM central committee, expressed his willingness to resign. His resignation over charges of nepotism would be the first major embarrassment for the Left government that came to power with a promise of corruption-free governance. 
The leader of Opposition Ramesh Chennithala was quick to react to the news of quick verification and said that it would not be fair for the minister to remain in his post. He also ridiculed the State Cabinet decision on Thursday to lay down norms and standards for postings in PSUs and corporations. "Clear standards and rules are already in place regarding the PSU postings," he said. "The Left government has lost its face. Within four months in power, a minister is on the way out," he said questioning the corruption-free image of the CPM. 
Last Updated Mar 31, 2018, 6:35 PM IST