This techie left a ₹4 lakh job to grow vegetables!
Singapore-return Pradeep now sells nine types of vegetables, grown on his small farm.
"There were many things the village could offer me - mostly importantly a sense of freedom."
'Foreign' is the most heard and used English word in the Telugu lands. While governments scout for foreign companies, people yearn to send their children to foreign countries. 
Parents loudly claim in public places that they had just returned from 'foreign' after spending six months with their sons and daughters. In matrimonial columns too, the word is given extra stress as the primary attraction of the prospective groom.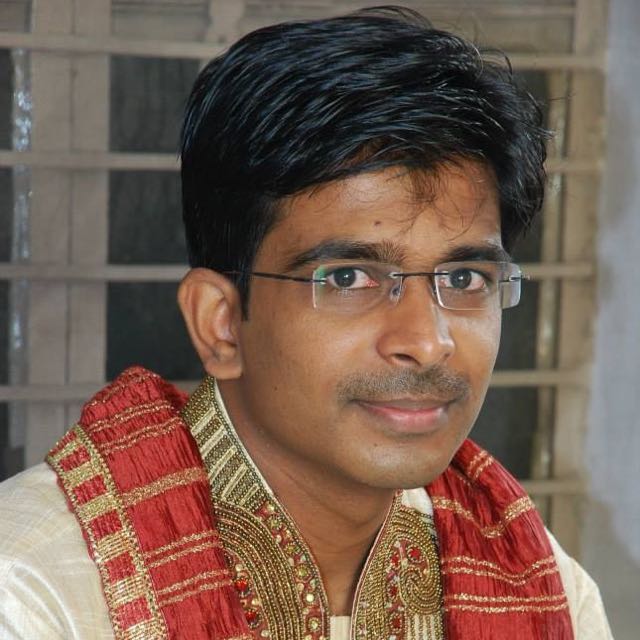 A foreign country, a salary in dollars and a long prosperous road ahead are no attraction to Pradeep Reddy. He jettisoned them in the Indian Ocean and reached his Ground Zero, Lakshmapur, a small village near Karimnagar, to take up farming in Telangana. 
Pradeep is not only one to come back to move forward. Many high-salaried software professionals have returned to their hometowns to live with their family members, relatives, friends and more importantly, to take on the challenge of agriculture.
 
Pradeep is now selling nine types of vegetables, grown on his small farm yard near Lakshmapur.   

It's very difficult to catch up with Pradeep, who returned to Telangana from Singapore last December. Early in the morning he rushes to his farm, works in the field along with labourers, carries vegetable crates in his car to Karimnagar and sells them on the streets of the town only to return home late in the night. 
In just a couple of weeks, consumers started demanding more varieties. 
He is under tremendous pressure to meet the growing demand, which forced him to procure some vegetables from other farmers as well to cater to his regular clients. He decided to market the produce himself directly to the consumers standing on the streets.
 
Pradeep's decision to come back home leaving a job that fetches a salary worth ₹4 lakh was opposed fiercely by his parents. He originates from a small farming background. 
His mother works as an Anganwadi volunteer and father is a postal employee. They were shell-shocked when they heard his decision to quit his Singapore job to take up agriculture on a small four-acre farm. They thought their dreams were shattering before their eyes. 
But bitten by the lure of his hometown and education, Pradeep never felt at home at his desk in Singapore.  
On one fine morning, Pradeep surfaced in Karimnagar much to the surprise of friends and relatives and took the plunge into vegetable growing right away. Pradeep is an engineering graduate, who, his friends say, has the talent to learn anything quick.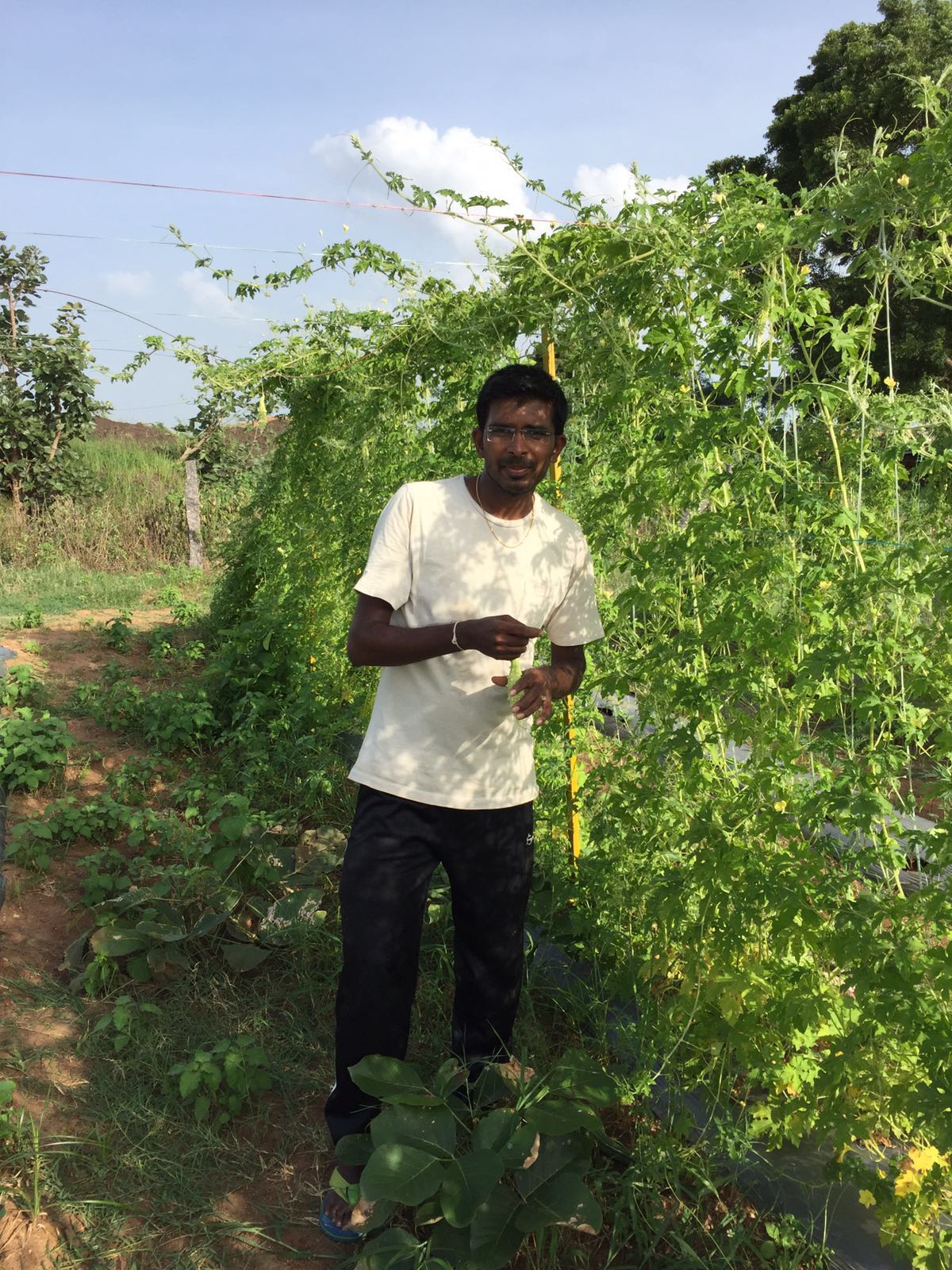 "For years I have struggled to understand why agriculture has become an unattractive and unremunerative occupation? Can't I earn my salary through farming? 
Troubled by these questions, I visited many farms in Singapore, Malaysia, and Thailand to learn their techniques, and came to the conclusion that I can restore the glory of agriculture at my village.  
I studied the situation back at home in Telangana also. Finally, I decided to settle down in my village farming as my new job with the hope that I could lead richer and fuller life," Pradeep said.
When asked about the things he lost in settling down in his village, he said, "It's true, I miss many things in my rural life which Singapore offered. But, I did discover there were many things the village could offer me - mostly importantly a sense of freedom to choose and work independently."

 
 Fortunately for him, he reaped a bumper first crop. Every day, he sells vegetable worth ₹ 15,000, and this on an initial capital of ₹5 lakh. 
He began with drumsticks and then diversified to other vegetables such as tomato, bitter guard, French beans, cucumber, bottle guard, ridge guard, snake guard and brinjal.
He hopes to raise this to a lakh a day by adding more vegetables under his brand "Farmfresh". 
In many parts of Karimnagar, Pradeep's vegetable point is a popular evening outlet. Pradeep admits to the fact that his concept, his homecoming, even his car that carries vegetables has added glitter to his business.
 
He has bigger plans to produce vegetables near all towns across Telangana so that he could supply farm-fresh vegetables to consumers every evening.
 
"I don't know whether it was a wrong decision. In my case, the lure of hometown and agriculture had become irresistible. I wanted to live in my village and earn more than what I was earning in Singapore as a software professional. At the same time, I wanted to prove that agriculture is also remunerative if correct methodologies like drip irrigation are adopted," he said.
 
He has taken more land on lease and has plans to expand his agriculture to grow more varieties.
He said the trend to 'come back to move forward' is catching among many software professionals. One of his friends has also entered organic vegetable production. 
Many others have also started agriculture after saving some money abroad.
Last Updated Mar 31, 2018, 6:48 PM IST