NIA detains four more persons with suspected ISIS links
The investigation agency had earlier picked up four law students from Coimbatore after Basheer claimed to have some ties with them
It was found that Basheer was trying to radicalise the youths and get them to Syria to join Islamic State
Investigations have revealed that ISIS operated a sleeping cell in Kerala, which was actively recruiting youths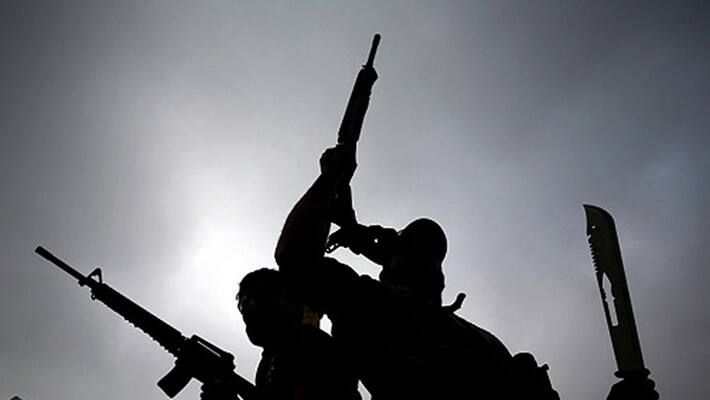 National Investigation Agency (NIA) took four more persons into custody, after their alleged association with Abu Basheer, one of the six persons arrested from Kannur with suspected links to Islamic State (ISIS). 
 
Also read: Kerala: Five with suspected ISIS link held in Kannur by NIA
 
They were picked up from Ukkadam in Coimbatore on Friday night. The agency identified the youths after their names appeared in the Facebook contact list of Basheer, who had created the account for recruiting youths to Islamic State. It was also found that Basheer was trying to radicalise and get the youngsters to Syria to join ISIS.
 
Based on Basheer's statement, NIA earlier took four law students into custody from Coimbatore. They were released after questioning. 
 
The agency has so far interrogated 14 persons, whose names appeared in the telephone and Facebook contact list of Basheer. 
 
The NIA has so far arrested 11 persons, six from Kannur and five from Tamil Nadu, with suspected ISIS links. On questioning it was found that ISIS operates a sleeper cell in Kerala, Ansar-al Khilafah, consisting of more than 30 members. The module was planning at least 12 attacks across the state and had targeted prominent personalities including High Court judges and senior politicians. Ansar-al Khilafah also owned two blogs, one in English and another in Malayalam, to spread ISIS ideologies. 
 
Read more: ISIS: 30 Islamic State recruits plotted 12 terror attacks in Kerala
 
The investigations also revealed that Subahani Haja Moideen, who was arrested from Tirunelveli, was a former ISIS soldier who had even fought the battle with militants. 
 
Also read: Why did India let a former ISIS soldier from Kerala roam free for a year?
Last Updated Mar 31, 2018, 6:37 PM IST