No fuel, runway not in sight, Jet flight blind-lands in 7th landing bid
The Doha-Kochi flight failed to land in Kochi even after three attempts as the runway was not visible.
Pilots decided to move to Thiruvananthapuram after fuel dropped to dangerously low levels.
There were 150 passengers, including eight crew members, in the flight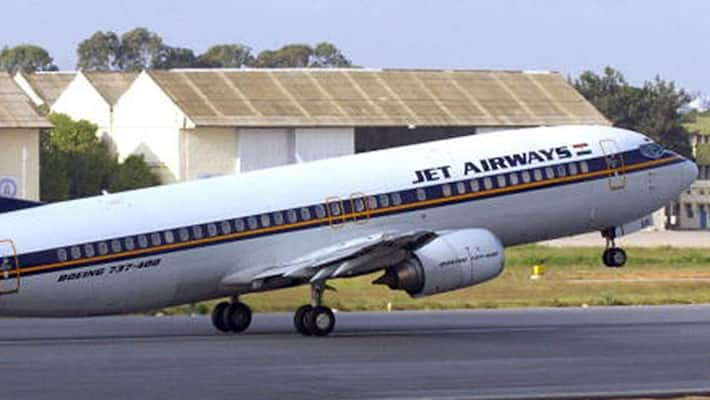 In a first in aviation history, a Jet Airways flight made a 'blind' landing at Thiruvananthapuram Airport in August last year after six failed landing attempts. The flight with 150 passengers had barely 349 kg fuel left, enough to keep it flying for just above 10 minutes when it finally managed to land safely. 
 The Boeing 737 flight was on its way from Doha to Kochi and had 4, 844 kg fuel as it approached Kochi airport. The flight made three attempts to land in Kochi but was not able to see the runway owing to bad weather. 

By then fuel had fallen to 2, 644 and pilots decided to move to Thiruvananthapuram. The plane tried to land there thrice also. Having failed to land for the sixth time, including the attempts at Kochi, and with only very less fuel left, the pilots chose to 'blind-land', even though they couldn't clearly see the runway.  The crew declared 'Mayday', the jargon for dangerously low fuel, and took a sharp turn to a dangerously low level before making the landing.  The flight had 150 passengers including the crew members. 

Though the pilots landed the plane successfully, both of them got suspended pending inquiry. The incident was referred to aircraft accident investigation bureau of Ministry of Civil Aviation. With the event, the fuel uplift policy of Jet Airways came under the scanner of Directorate General of Civil Aviation (DGCA).

As per rule, a Boeing 737 aircraft should have 1, 300 to 1, 500 kg of fuel during landing and flying the plane beyond this limit is critical for landing and is considered as a safety violation. The Doha-Kochi flight had less than one-fifth of the necessary fuel quantity. An official of DGCA explained that Boeing 737 uses 240 kg fuel in just ten minutes of taxiing. 

"The pilot should have opted for Thiruvananthapuram soon after it was found that bad weather is posing a threat at Kochi. However, he made several attempts though the runway was not visible owing to heavy rains. Further, he made three more attempts at Thiruvananthapuram before final landing," the official said. 
Last Updated Mar 31, 2018, 6:31 PM IST