Matter of Concern: Inexperienced pilots flying Karnataka CM
The private company is alleged of deploying inexperienced pilots to fly dignitaries of Karnataka
One of the pilots had experience of flying an aircraft for just 15 hours
CM, VIPs life put at risk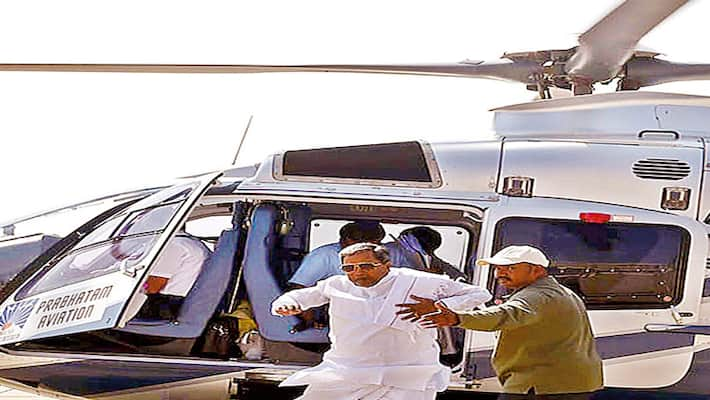 The private company is alleged of deploying inexperienced pilots to fly dignitaries of Karnataka to various places is doing the rounds in the state. Concerns have been raised about the security to the life of the dignitaries including the Chief Minister Siddaramaiah.

A letter in this regard was written by the State Intelligence Additional officer MM Prasad to the Secretary of the Public Works Department on July 20 has been leaked, the copy of which has been obtained by the Kannada Prabha newspaper and Suvarna News.
The rules specify that a pilot flying CM, dignitaries, and VIPs must have completed a certain hours of flying.
CM Siddaramaiah had used helicopter ride to Mysuru on May 6 and June 27 this year. Both the days, Arjun, Shilpi Bisnoi, Dileep Grewal and Sanjay Kumar were deployed as the pilots.
But the facts say that Sanjay Kumar had experience of just 15 hours of flying and Shilpi Bisnoi 467.02 hours of flying.
Whereas the rules specify that the pilot flying dignitaries should have completed at least 500 hours of flying experience. They should complete 75 hours of flying an aircraft, flying at least 10 hours at night, should be on duty for at least 30 hours in the last six months.
Last Updated Mar 31, 2018, 6:36 PM IST