Kerala stares at recession
Kerala has been living a 'financial lie.'
The state has candidly admitted that it is holding a negative cash balance.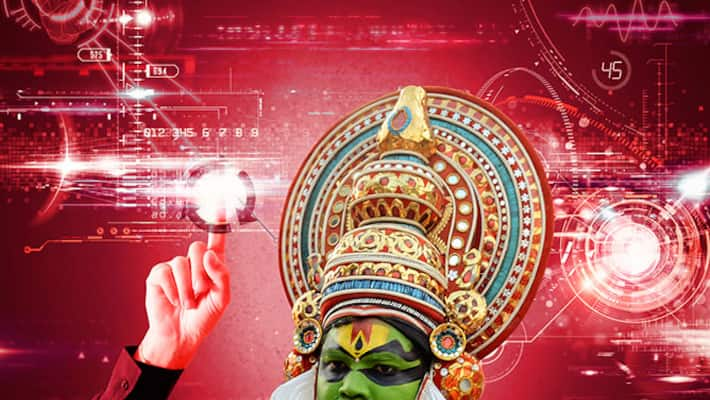 Kerala has been living a 'financial lie'
In a white paper released by the Kerala government earlier, the state has candidly admitted that it is holding a negative cash balance and that it was an impossible task to take on immediate and short-term liabilities of over ₹10,000 crore. The state has been living a 'financial lie', it added.
No money to keep the fires burning
Kerala's finance minister TM Thomas Issac said that apart from meeting the day-to-day challenge of keeping the treasury afloat, to meeting the routine expenditure of administrative machinery, Kerala was constantly facing grave paucity of resources for financing all its other planned and capital expenditure.
Blame game
Squarely blaming the previous government, Issac said over the last three years, budgetary exercise was 'fudging of accounts'. 
Schemes and projects were announced without the funds to back them up, he said. The annual plan size during this period had been fixed at about 10-15% even beyond the state's estimated capacity - to announce an artificially bloated plan size each year, the minister said. 
In the process, unfortunately, budgets have lost their sanctity and budget speeches have become exercises in conjuring up unachievable visions of schemes and projects, he added.
The Social-sector bleed
The paper also said that the state was also unable to reduce revenue expenditure beyond a certain extent due to commitments in the social sector and increase in salary, interest payments and pension, which is mainly attributed as reason for its burgeoning revenue deficit of the state, he said. 
However, the minister said, government would check non plan revenue expenditure, which was necessitated as the previous government had announced various projects which were not included in the budget and were sanctioned as Outside the Agenda (OA) by the cabinet.
Citing an example, he said about ₹700-crore to ₹800-crore had been spent for former Chief Minister Oommen Chandy's pet Mass contact programme. Such heads of expenditure added to rise in non-plan revenue expenditure, he said.

The Gulf impact
Earlier this month Issac had said in an interview to NDTV, "For the first time since the Gulf boom started, we may have negative growth of remittance this year." 
Data suggests that close to 35% of Kerala's Gross Domestic Product ( GDP) is made up of remittances. Industry body Assocham said earlier that crash in crude oil prices and its devastating impact on economies of the Gulf nations could deal a severe blow to remittances to India. 
Assocham observed that the maximum impact could be felt in Kerala where almost every other family is dependent on remittances, mostly coming from the Gulf nations. Of about 20 million NRIs spread in 110 countries, around 6-7 million are in the Gulf states of whom two million are estimated to be from Kerala. 
"As meltdown in crude is leading to a price war among the major oil producers and prices breaching 11 ­year lows, major economies in the Gulf region have been caught off guard, and their finances are going to come under a severe pressure. "Besides, fresh investment in the energy sector has come to a halt leaving a negative spin-off impact on a host of sectors like construction, tourism, real estate, banking and finance," the chamber said.
 It said while the RBI data for April­-September 2015-­16 shows an uptick in the NRI deposits of $10.1 billion from $6.4 billion in the same period last year, the trend is bound to get adversely affected in a multi­pronged fashion, going forward. 
"For one, the number of workers, both the blue and white collar going to the Middle East on fresh recruitment is going to drop drastically while those already working in the region would find the going rather tough," said Assocham. 
The bulk of the Indians in the Middle East is spread in Saudi Arabia, UAE, Bahrain, Qatar while those close to the conflict region have returned to relatively peaceful places. 
With a severe economic pressure in oil producing nations, the expatriates mostly in the low-income and labour oriented sectors like construction, hotels, restaurants, etc. would feel the heat in terms of the wage cut.
Liquor and tourism
With the previous government restricting the sale of liquor in the state, except in 5-star hotels, Kerala's famous tourism industry is taking a bad hit.
Reports suggest that the annual growth in tourism is down to 5% now as opposed to a healthy 10-15% earlier.
In fact, industry bodies say that the meetings, incentive and conference segment which accounted for close to 30% of the business has been specifically impacted and the business has moved to Goa or Rajasthan.
Last Updated Mar 31, 2018, 7:01 PM IST